The 2nd Exhibition of GDMoA Annual Artist Nomination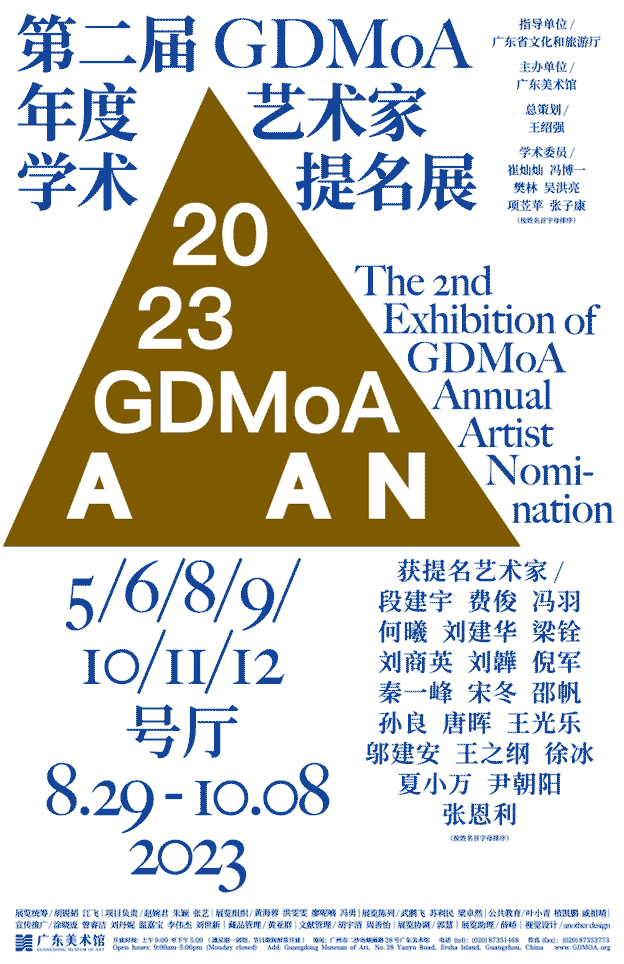 Curated independently by Guangdong Museum of Art with the support and guidance of the Department of Culture and Tourism of Guangdong Province, "GDMoA Annual Artist Academic Nomination Exhibition (2023)" is an exhibition program aiming to improve the museum's research structure for contemporary art. As a stage for artists to showcase and communicate, the exhibition demonstrates the current situation through the artists' works. Continuing the cutting-edge research of the first exhibition, we have adopted the expert evaluation system to ensure the academic quality and professionalism of the 2nd "GDMoA Annual Artist Academic Nomination Exhibition". To this end, we have invited curators and scholars who have been long engaged in art theory research with a high degree of concern, sensitivity and observation of Chinese contemporary art, to jointly set up "the Academic Committee of the 2nd GDMoA Annual Artist Academic Nomination Exhibition". The committee is composed of heads of organizations, senior scholars and independent curators with broad horizons and influence. In this exhibition, members of the committee together present the diversity and pioneering exploration of the contemporary art ecology from their own perspectives.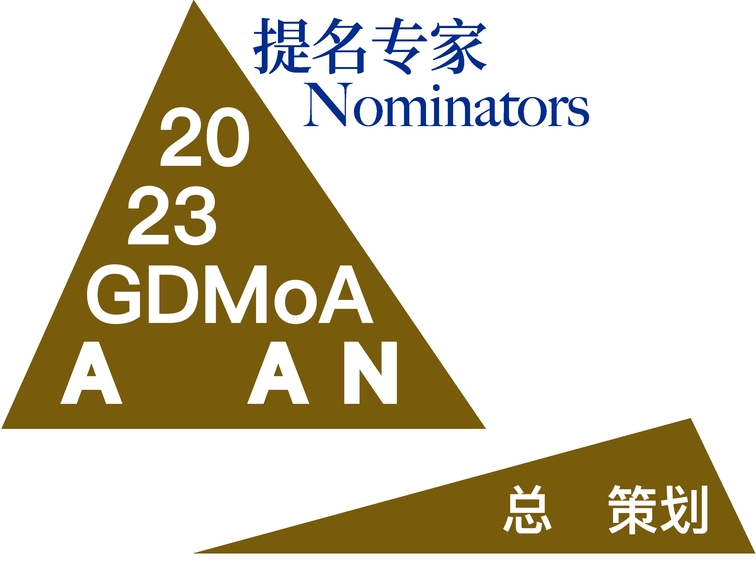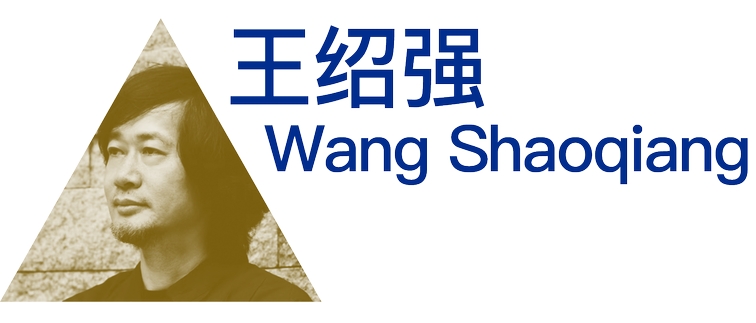 Director of Guangdong Museum of Art
National level-2 researcher
Expert with State Council Special Allowance
Professor and doctoral supervisor at Chinese National Academy of Arts
Curator, educator and artist
Wang Shaoqiang serves as a member of China Artists Association, the vice-chairman of Guangdong Artists Association, the president of Guangdong Art Museums Association and a member of the Teaching Steering Committee of Department of Higher Education (Ministry of Education). He has been selected for talent projects including "Guangdong Provincial Talent Support Program" and "The New Century Tens, Hundreds, Thousands Talent Project" in Guangdong Province. He has been listed twice on "Chinese Art Power List" and was named one of the Influential Figures by National Arts Magazine. Wang was also awarded with Artist Award at the 22nd Napoli Cultural Classics. Wang Shaoqiang has experience in modern fine arts studies and curatorial work. He has curated many large-scale exhibitions with international influence such as 2017 Guangdong Art Centennial Exhibition, Guangzhou Image Triennial 2017, Guangzhou Image Triennial 2021 and Chengdu Biennale 2023. In addition, he was the chief planner and curator of the 6th Guangzhou Triennial, the chief curator of the 7th Guangzhou Triennial, the chief curator of Chengdu Biennale 2023.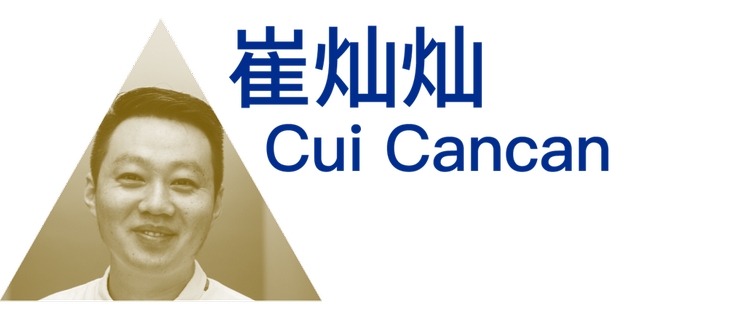 Since 2012, Cui Cancan has curated over 150 exhibitions and programs including "Hei Qiao Night Away" (2013), "A Wash, Cut and Dry With Rural Style" (2013), "FUCKOFF II" (2013), "Unlived by What Is Seen" (2014), "Between the 5th and 6th Ring Road in Beijing" (2015), "Decameron" (2016), "Rip It Up: The 2nd Changjiang International Photography and Video Biennial" (2017), "Special Project of Spring Festival" (2019), "The Curation Workshop II" (2020), "Nine-Tiered Pagoda: Spatial and Visual Magic" (2020), "The Methodology of The New Generation" (2021), "The Disconnected Generation" (2022) and "Hometown Spring" (2023).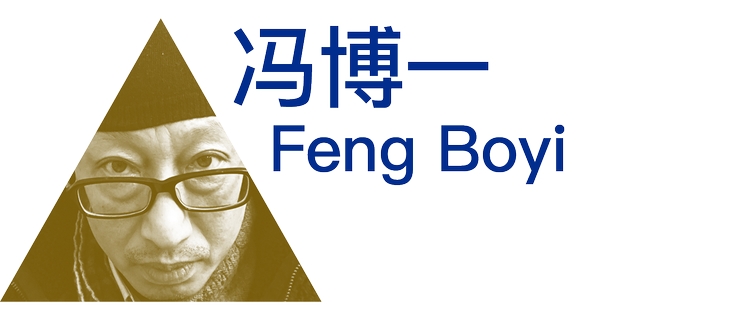 Independent curator and art critic
Researcher in the Institute of Sociology of Sichuan Academy of Fine Arts
Now live and work in Beijing
Feng served concurrently as the art director in the He Xiangning Art Museum from 2007-2017 and won the "Annual Curator" for the 12th ACC Art China in 2018. He has been devoting himself to the curating, commenting and editing of Chinese contemporary art since 1980s. As one of the most active independent curators and critics in China, Feng has written numerous theses and review articles, and has curated hundreds of art exhibitions.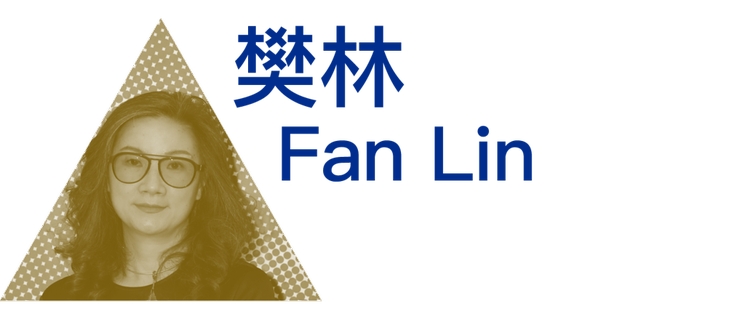 Professor at School of Arts and Humanities, Guangzhou Academy of Fine Arts
Fan Lin has been devoting her attention to art criticism, curation and the teaching and research of western art history. In 2014, Fan's study of German neo-expressionism painting was selected for the overseas study program of China Artists Association. She once served as Academic Committee Member for Lianzhou International Photo Festival and preliminary judge for Award of Art China. Fan has engaged in exhibitions and programs not only domestically but also internationally. She was commissioned as observer for the 6th Momentum Biennial in Norway. In addition, she was invited as curator and lecturer in Australia, Hungary and Germany.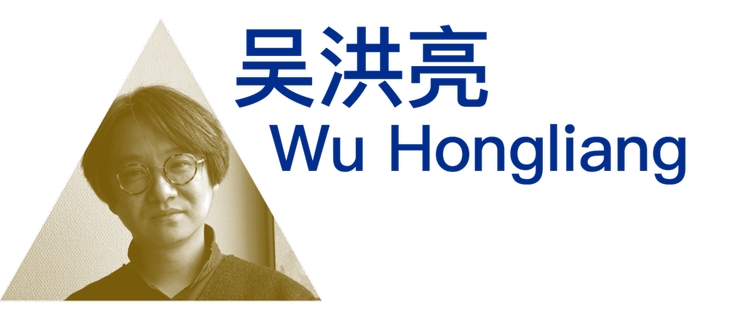 Member of the CPPCC National Committee
President of Beijing Fine Art Academy
Deputy Director and Secretary-General of Curators Committee, China Artists Association
Deputy Director of Art Museum Committee, Chinese Museums Association
Vice President of Beijing Artists Association
Wu Hongliang is a researcher on Qi Baishi's artworks and the art history of the 20th century. He is also known as an influential curator. Under the guidance of Wu, Art Museum of Beijing Fine Art Academy was listed among the first list of national key art museums and has been awarded over ten awards by Ministry of Culture and Tourism. As a communicator, Wu has introduced Qi Baishi's artworks to countries such as Hungary, Japan and Greece through exhibitions. In 2016, Wu was selected among the list of outstanding experts by the Ministry of Culture and Tourism. In 2019, he curated the exhibitions of Chinese Pavilion at Venice Biennale. In 2020, he was engaged in the planning of the public art project of 2022 Beijing Winter Olympics. Wu was one of the organizers of academic programs including "Curating in China" and Qi Baishi International Art Forum.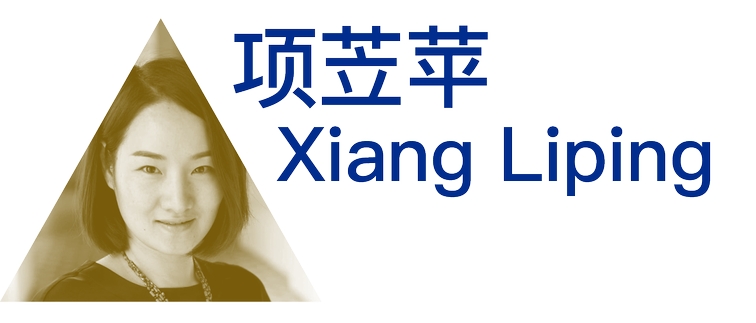 Curator
Xiang Liping has led the Shanghai Biennale and participated in the establishment of the Power Station of Art. She has held leadership positions in the media department, exhibition department, and collection work of the PSA. Her contributions to the Shanghai Biennale and the PSA showcase her hands-on management experience and professional capabilities. She has also curated exhibitions such as the 2008 Shanghai Biennale, the 2016 Singapore Biennale, and the 2017 Vladivostok International Biennale of Visual Art, etc. In 2013, she took part in founding of the Hangzhou Triennial of Fiber Art. Since 2022, she has been on the faculty of the USC-SJTU Institute of Cultural and Creative Industry. Xiang has written extensively on contemporary art and has produced more than 20 publications.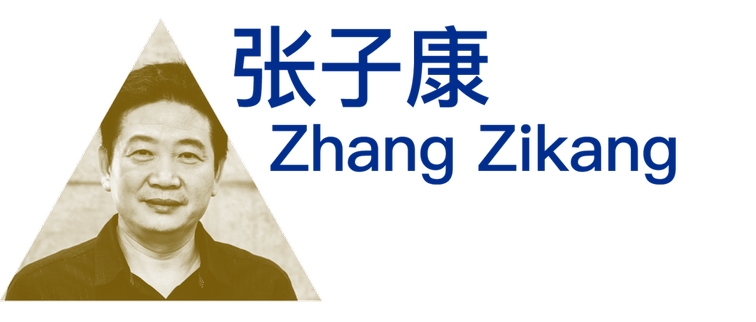 Director of CAFA Art Museum
Professor and doctoral supervisor of Central Academy of Fine Arts
Editor-in-chief of Art Museum magazine
Vice-president of CAFA Institute of Sci-Tech Arts
Director of China Artists Association
Deputy director of Experimental Art Committee of Chinese Artists Association
Deputy director of Art Museum Committee of Chinese Museums Association
Zhang Zikang has been in charge of the planning, editing and publishing of more than 1,000 volumes of various literary and art books, which has helped him win the national book awards for many times. He has also curated numerous large-scale art exhibitions with great influence both in China and abroad, including "Marc Cahgall: Color and Magic", "Leandro Erlich: The Confines of the Great Void", "Anish Kapoor", "Xu Beihong: Living Art Forever"; "Beyond" and the theme exhibition of China Pavilion at 2022 Venice Biennale.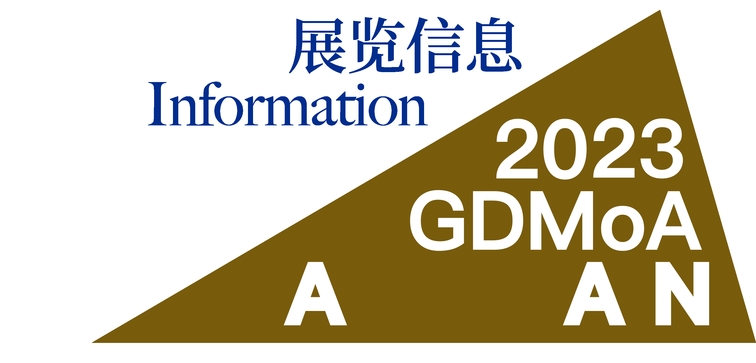 The 2nd Exhibition of GDMoA Annual Artist Nomination
Advising Organization:
The Department of Culture and Tourism of Guangdong Province
Organizer: Guangdong Museum of Art
Date: 2023.08.29-2023.10.08
Venue: Galleries No.5\6\8\9\10\11\12, Guangdong Museum of Art
Chief Curator: Wang Shaoqiang
Academic Committee (alphabetic order):
Cui Cancan, Feng Boyi, Fan Lin, Wang Shaoqiang, Wu Hongliang, Xiang Liping, Zhang Zikang
Nominated Artists (alphabetic order):
Duan Jianyu、Fei Jun、Feng Yu、He Xi、Liu Jianhua、Liang Quan、Liu Shangying、Liu Wei、Ni Jun、Qin Yifeng、Song Dong、Shao Fan、Sun Liang、Tang Hui、Wang Guangle、Wu Jian'an、Wang Zhigang、Xu Bing、Xia Xiaowan、Yin Chaoyang、Zhang Enli
Exhibition Supervision: Hu Ruitao, Jiang Fei
Project Management: Zhao Wanjun, Zhu Ying, Zhang Yi
Exhibition Administration: Huang Hairong, Hong Wenwen, Liao Ninan, Feng Yong
Exhibition Installation: Wu Pengfei, Su Limin, Liang Zhuoran
Education Program: Ye Xiaoqing, Zhi Kaipeng, Qi Zuqing
Media Promotion:
Tu Xiaopang, Zeng Ruijie, Liu Danni, Wen Jiabao, Li Weijie, Liu Shixin
Collection Management: Huang Yaqun
Documents & Archives: Hu Yuqing, Zhou Shanyi
Exhibition Coordination: Guo Hui
Exhibition Assistant: Xue Qiao
Visual Design: another design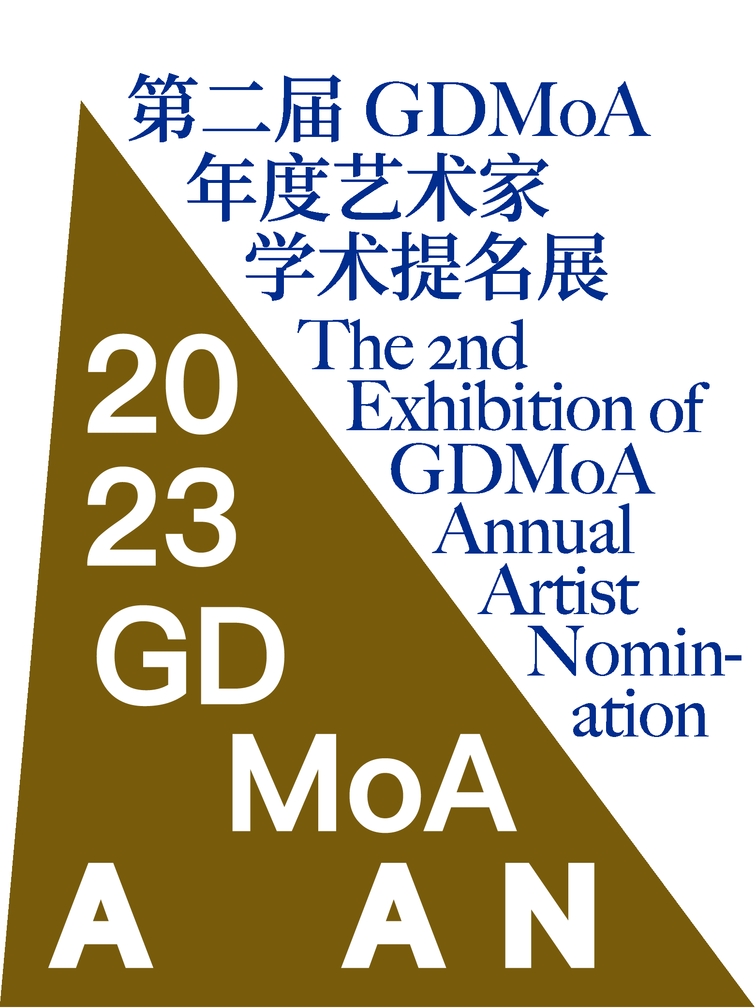 Address: 38 Yanyu Road, Ersha Island, Yuexiu District, Guangzhou, Guangdong

Tel: 020-87351468

Free Admission: Audiences may visit by presenting valid certificate

Group Visit: Please make reservation by telephone two days in advance for any group with more than 10 people and visit the Museum at the agreed time by producing the confirmation message.