The 7th Guangzhou Triennial Symphony of All the Changes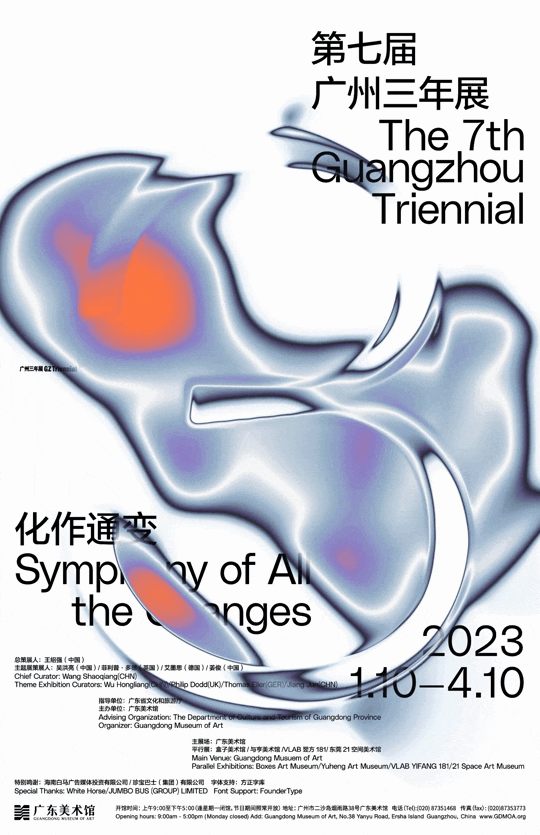 动态海报
The 7th Guangzhou Triennial hosted by the Guangdong Museum of Art will open on January 10, 2023. The curatorial team includes the chief curator Wang Shaoqiang and four curators, Wu Hongliang, Philip Dodd, Thomas Eller, and Jiang Jun.
The theme of the "Guangzhou Triennial", "Symphony of All the Changes", heralds an unveiling of a new and contemporary landscape of change within change. From a historical perspective, we think about this change. From the vantage of contemporary observation, we adapt to and conceive possible future transformation, reflecting the brighter moments of the times and their effects, encompassed by narratives unspooling from a few fragmented words.
The "Bumps on the Edges" section unveils a distinct form of writing concerning Chinese contemporary art samples. The "Immanence" section, which also focuses on the development of Chinese contemporary art, reflects on the changes and development of "Chineseness" in the context of globalization. In the "In Praise of Slow Art: When All That Is Solid Melts Into Air" section, artistic practice turns to a rethinking of ontological values. In the section "Touch Screen/Me", we discuss how to live and work with the changing ethics of humanity vis-à-vis nature, vis-à-vis technology, vis-à-vis the material and immaterial, when that technology is deeply embedded in and influences the development of human society.
It has been more than 20 years since the first Guangzhou Triennial was held. We have always hold a rigorous and independent academic standpoint, to focus, to feel, to think, and to express. As an established exhibition mechanism, the Triennial is not only an art linkage from an international perspective, but also a witness to the development of Chinese contemporary art. Meanwhile, the dynamic exhibition mechanism has become a spiritual force, absorbing the "vanguard" cultural spirits from Guangzhou, a lavish and inclusive city, and constantly expanding a broader communication platform. It's a gathering and restart, at the beginning of the year, let us connect, integrate and reborn through the practice and creation of the 7th Guangzhou Triennial.
works are listed in no particular order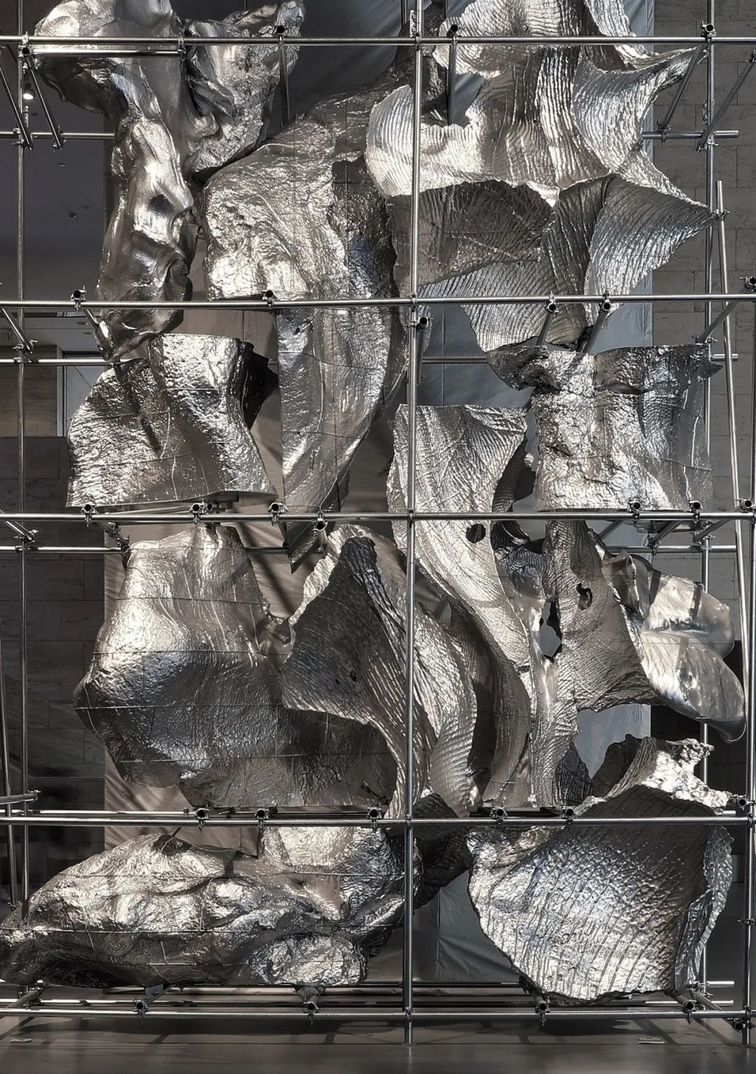 Sui Jianguo(China), The Garden in Data Cloud-24Moments
installation, 3D printing photosensitive resin & steel pipe structure,
600cm×400cm×300cm,2022.
Courtesy of the artist and Sui Jianguo Studio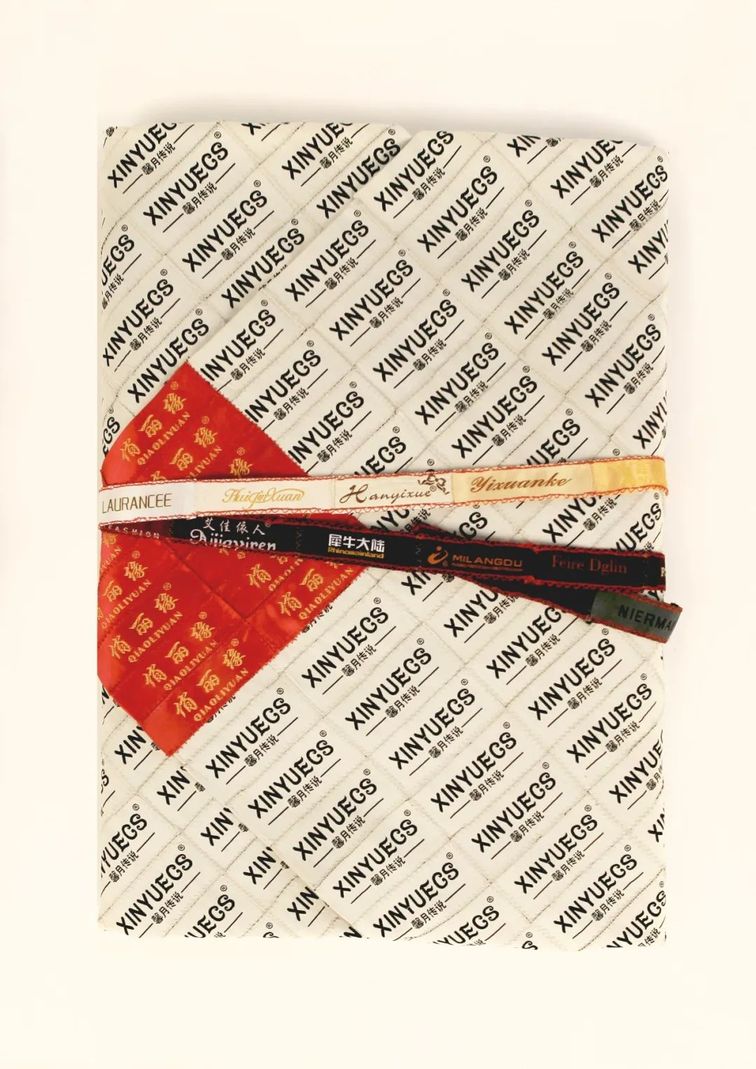 Xu Bing (China), The Seven-character Poetry Collection of Small Enterprises
clothing label and programming writing, 35.7cm×26.3cm×12 (pieces) , 41cm×28.5cm×3.5cm (outside packing)
2015-present
Courtesy of the artist and Xu Bing Studio
Almagul Menlibayeva(Kazakhstan), Tokamak
8-channel Video installation, 15 min.
HD Video, Surround Sound, 2016.
Copyright image Almagul Menlibayeva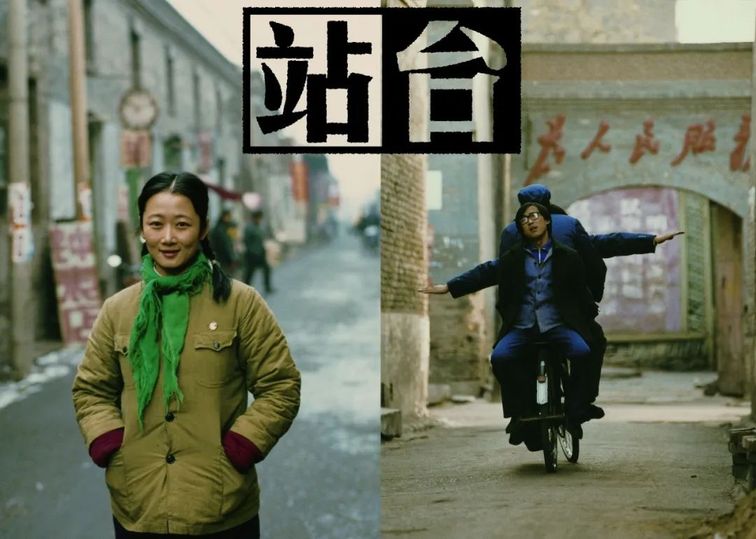 Jia Zhangke (China), Platform (movie clip)
video, 26 minutes, 2000
Copyright Xstream Pictures
Hu Jieming(China), The Things/Polychrome 11#
photography, 180cm×135cm, 2020
Courtesy of the artist and Magician Space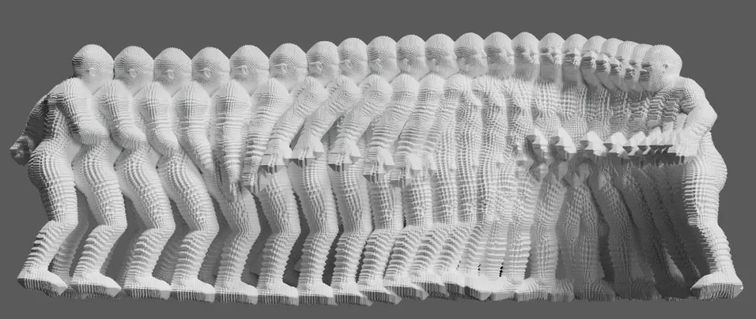 Miao Xiaochun(China), The Spatial Form Shaped By Continuous Movement - Cycle
photosensitive resin, 3D printed sculpture,
160cm×160cm×150cm, 2022
Courtesy of the artist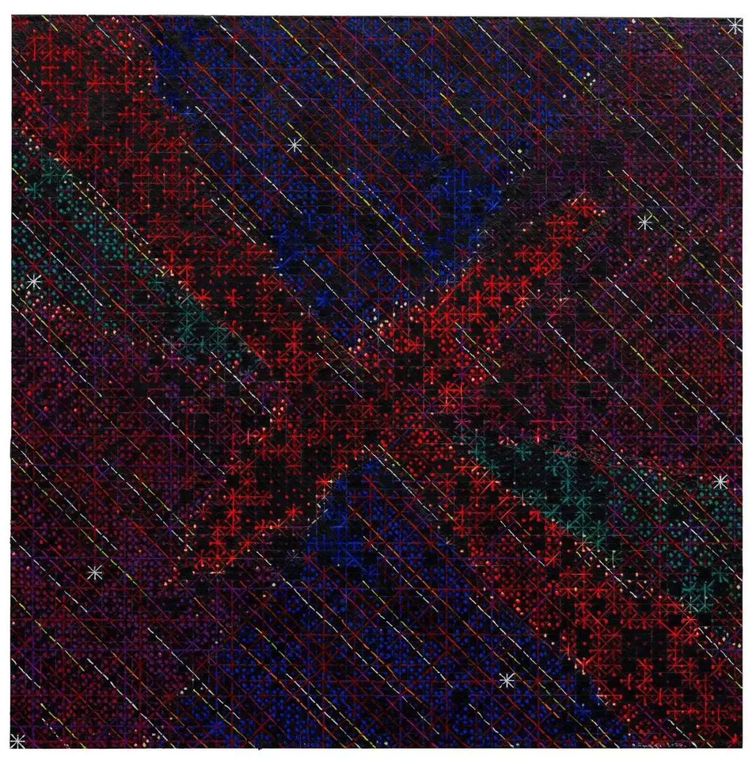 Ding Yi(China), Appearance of Crosses 2022-15
acrylic and woodcuts on basswood,
120cm×120cm, 2022
Courtesy of Ding Yi Studio. Copyright Ding Yi.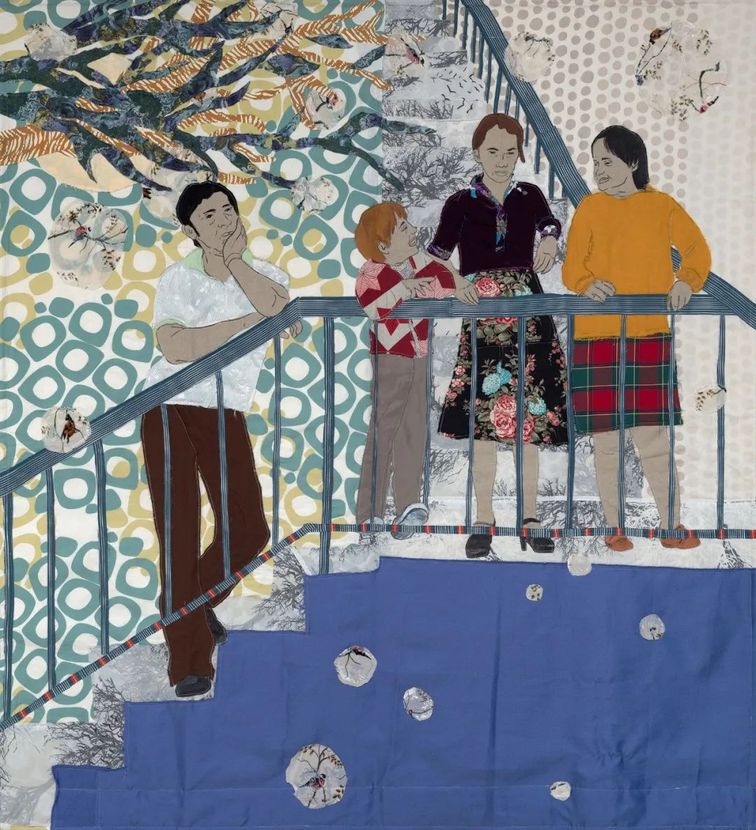 Małgorzata Mirga-Tas (Poland), Dikhen Dural,
textile, acrylic, 203.5cm×187cm, 2022
commissioned by Guangdong Museum of Art
Courtesy of the artist and Foksal Gallery Foundation.
Photo: Marek Gardulski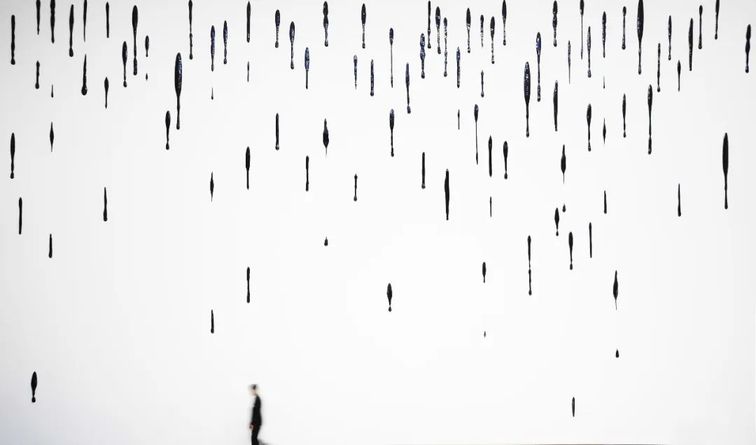 Liu Jianhua, Trace
porcelain, dimensions variable, 2011.
Cr Liujianhua Studio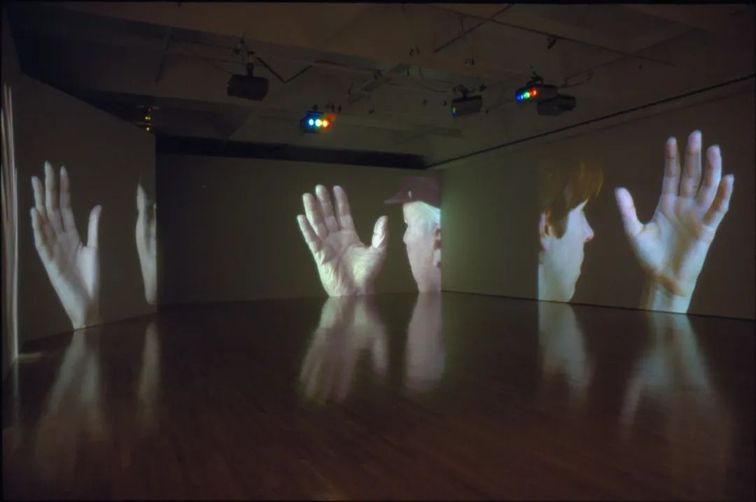 Gary Hill, HanD HearD,
five-channel video installation,
1995-1996.
Courtesy of the artist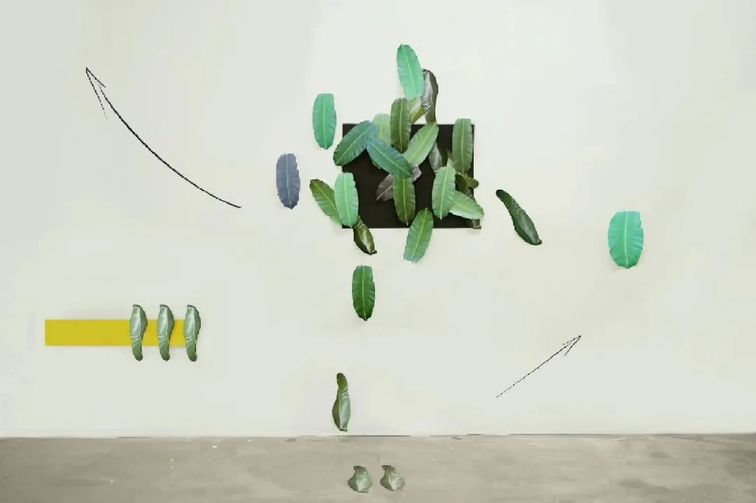 Fan Xi, Clues of Continuity
stainless steel, lacquer, UV,
200cm×300cm×10cm, 2022
Courtesy of the artist and CLC Gallery Venture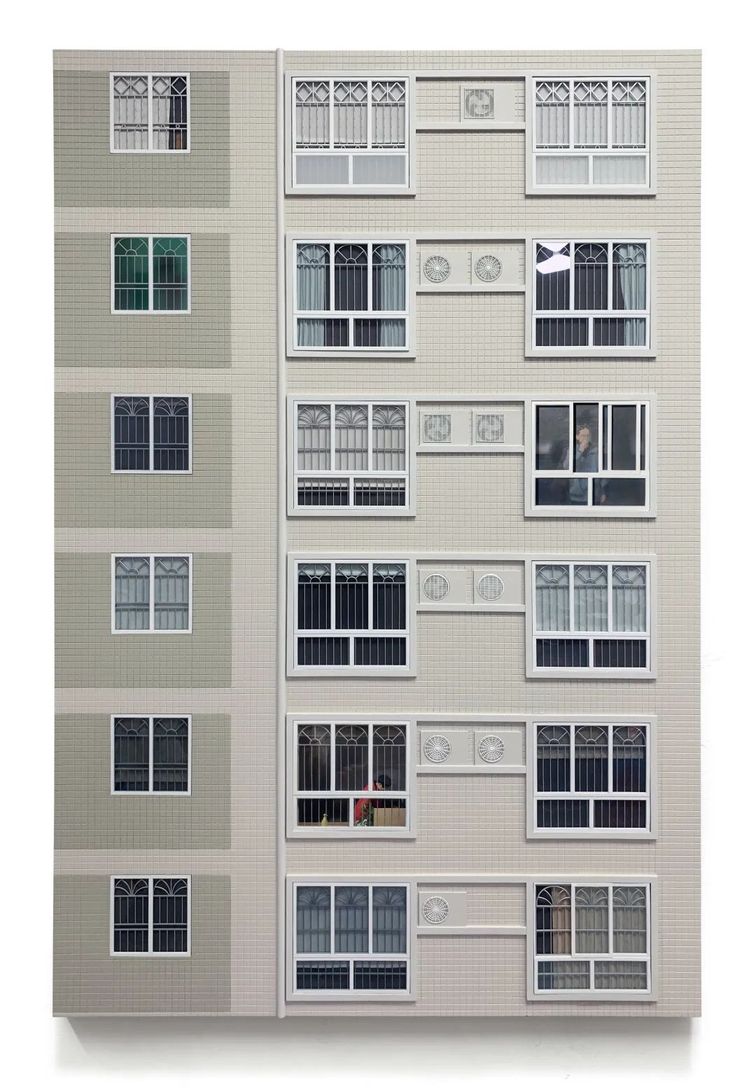 Huang Yishan,The Building-1
Mixed media on board, video, oil paint, resin 3D printing,
150cm×100cm, 2012
Courtesy of the artist and O2art Space
Bumps on the Edges
Gallery1
An Ge(China)
Jia Zhangke(China)
Li Huasheng(China)
Ma Kelu(USA)
Shen Fan(China)
Xi Chuan(China)
Xu Bing(China)
Yin Jinan(China)
Zhan Wang(China)
Zhao Liang(China)
Gallery2
Cao Fei(China)
Li Linlin(China)
WUTIAOREN(China)
Yan Changjiang(China)
Gallery4
Duan Jianyu(China)
Li Binyuan(China)
Wen Ling(China)
Xin Wei(China)
Zhong Jialing(China)
In Praise of Slow Art: When All that is Solid Melts Into Air
Gallery3
Francis Upritchard (New Zealand)
Joana Vasconcelos(Portugal)
Małgorzata Mirga-Tas(Poland)
(Skuja Braden):Ingūna Skuja (Latvia)、Melissa Braden (USA)
Song Dong(China)
Gallery5
Chun Kwang Young(South Korea)
Edmund de Waal(UK)
Liang Shaoji(China)
Liu Jianhua(China
Zhu Jinshi(China)
Gallery9
Marc Lafia(USA)
Samson Young(Hong Kong, China)
Yin Xiuzhen(China)
Yuken Teruya(Japan)
Touch Screen/Me
Gallery6
Cao Yu(China)
Hu Qingyan(China)
Tong Wenmin(China)
Zhang Yu(China)
Gallery7
aaajiao(China)
Gary Hill(USA)
peter campus(USA)
Sui Jianguo(China)
Gallery8
Eduardo Kac(USA)
Lu Yang(China)
Miao Xiaochun(China)
Lobby
Sui Jianguo(China)
公共空间(二楼走廊)
Almagul Menlibayeva(Kazakhstan)
Immanence
Gallery10
Ding Yi(China)
Hu Jieming(China)
Wang Guangle(China)
Xue Feng(China)
Gallery10-11( Atrium )
You Dongkun(China)
Zhang Ding(China)
Gallery11
Huang Yishan(China)
Li Qing(China)
Wang Lijun(China)
Zhang Xiaogang(China)
Gallery12
Ding Li(China)
Fan Xi(China)
Shen Linghao(China)
第七届广州三年展展览工作组
总策展人:王绍强(中国)
主题展策展人:吴洪亮(中国)、菲利普·多德(英国)、艾墨思(德国)、姜俊(中国)
文献展学术顾问:鲁虹、杨小彦
学术委员(按姓氏拼音排序):樊林、冯原、顾振清、管郁达、胡斌、冀少峰、吕澎、皮道坚、邱志杰、盛葳、王晓松、夏可君、项笠苹、杨小彦、张晴、张子康
展览统筹:邵珊、胡锐韬、江飞
广州三年展办公室:廖建芬、黄海蓉、吕子华、廖沙泥、林薇、姚小菲、潘庆森、赵婉君、朱颖、陈丽媛、刘竹静
展览统筹执行:黄海蓉、董景怡、王宸
主题展项目组:姚小菲、潘庆森、朱颖、赵婉君、陈丽媛
文献展项目组:黄志坚、胡宇清、温翔
平行展项目组:黄亚群、卢璐、郭琳玉
论坛项目组:洪雯雯、廖呢喃、植凯鹏、叶舜
出版项目组:廖沙泥、王海樱、张艺、刘竹静
展陈统筹:袁喜明、武鹏飞、李漾、苏利民、魏宇彤、梁卓然
宣传推广:涂晓庞、刘丹妮、温嘉宝、李伟杰、刘世新、曾睿洁
公共教育:叶小青、植凯鹏、简亦馨、林志豪、谢舒涵、戚祖晴
藏品研究:黄亚群、陈洁全、田收、林薇、卢璐、吴宇昆、黄广林、邓锦洪、赖伟雄、林蕾
文献研究:胡宇清、周善怡、王嘉、严伍先、刘苑婷、黎子华、刘婧贤、梁家健、吴宾淇、张穗欣、洪岚昕、钟雨含
艺术修复:刘端玲、莫述文、黄浩星、麦润怡、何毓敏、郭慧、徐倩、杨辉泉
艺术发展:史方方、张芬、黄锦洲、黄少辉、王泳群、施锦铭、肖丹丹、房国斌、颜丽珠、陈璐、余佩佳、梁丽桃、黄昱、李湘华、赵乐乐、林浈滢、张一雯、卢智宇
文创开发:林薇、黄少辉、王泳群
组织管理:郑永新、王晓芳、苏小玲、欧阳美婷
接待统筹:高玉华、程群芳、黄志坚、黄少辉、陈文哲、莫述文、黎子华、温翔、毛浩泉、陈凯平
财务管理:谢雪藩、陈志华、廖素玲、王莲花、林振颜
安保管理:梁洁颖、刘小彬、黄小龙
后勤保障:陈荣辉、谢文斌、吴燕、薛晋达、郑昱帆、杨立博、赵剑琳
摄影摄像:曾雨林、喜号、渐概念
平面设计:TEN BUTTONS
特别鸣谢:海南白马广告媒体投资有限公司、珍宝巴士(集团)有限公司
Address: 38 Yanyu Road, Ersha Island, Yuexiu District, Guangzhou, Guangdong

Tel: 020-87351468

Free Admission: Audiences may visit by presenting valid certificate

Group Visit: Please make reservation by telephone two days in advance for any group with more than 10 people and visit the Museum at the agreed time by producing the confirmation message.