Minute of the Symposium of "I Love Sunshine and Flowers - Exhibition of Zheng Shuang's Works"
The Symposium of "I Love Sunshine and Flowers - Exhibition of Zheng Shuang's Works" was held at Exhibition Hall 3 of Guangdong Museum of Art afternoon, May 12. This forum was centered on Zheng Shuang's creative process and ideas. Next, we will review the highlights of the symposium through text and image records.
Symposium of "I Love Sunshine and Flowers - Exhibition of Zheng Shuang's Works"
Time: 3:00 pm, May 12, 2016
Location: Hall 3, Guangdong Museum of Art
Curator: Shaoqiang Wang (Director of Guangdong Museum of Art)
Academic Medorator: Yang Xiaoyan, associate dean and professor of the School of Communication and Design of Sun Yat-Sen University
Attending Guests:
Huang Qiming, deputy party secretary and professor of Guangzhou Academy of Fine Arts
Pan Xingjian, professor of Guangzhou Academy of Fine Arts
Li Quanmin, professor of Guangzhou Academy of Fine Arts
Wu Wubin, professor of Guangzhou Academy of Fine Arts
Song Guangzhi, professor of Guangzhou Academy of Fine Arts
Cai Yonghua, professor of Guangzhou Academy of Fine Arts
Fan Lin, professor of Guangzhou Academy of Fine Arts
Qi Zhe, professor of Guangzhou Academy of Fine Arts
Hu Bin, deputy Director of the Art Museum and professor of Guangzhou Academy of Fine Art
Sun Xiaofeng, researcher of Guangdong Museum of Art
Zheng Shuang, artist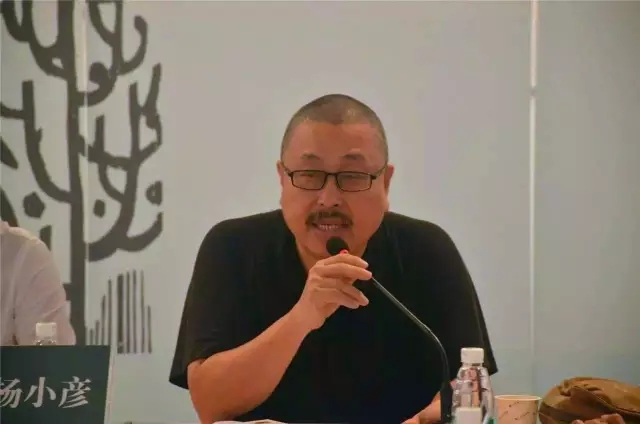 Yang Xiaoyan, associate dean and professor of the School of Communication and Design of Sun Yat-Sen University
Yang Xiaoyan: Teacher Zheng Shuang is very cordial. She has insisted on a very important aesthetic position for so many years. In the ever-changing world, her unshakable sentiments are very, very rare. Her pursuit of art enabled us to understand how the charm of art becomes a long-term memory and adherence of an artist. Today I came to preside over the meeting. Actually, we are all friends. All of them are old classmates. All of them are students of Teacher Zheng. Therefore, we can all talk freely and recall each other's past in earnest, and talk about their experiences with Teacher Zheng.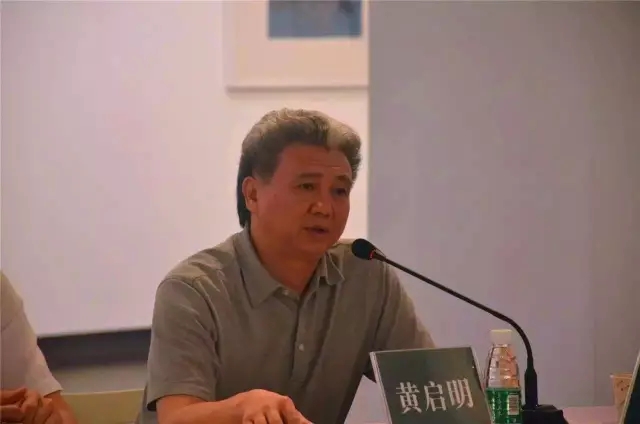 Huang Qiming, deputy party secretary and professor of Guangzhou Academy of Fine Arts
Huang Qiming: I'd like to thank Guangdong Museum of Art for hosting such an exhibition. The last exhibition opened with a lot of colleagues, leaders, media, and people from all walks of life. I heard very high appraisal on the works of Teacher Zheng Shuang. I knew Zheng very well, but this time when I see so many works of Teacher Zheng, I found that there are some works that I have not seen in the past. I suddenly felt that I was so close with Zheng and so far. So I'd like to take this opportunity to talk about my feelings. The first is about Zheng's life attitude, the second is about her creation attitude, and the third is about her educational attitude.
First, her life attitude. The theme is that I love the sun and flowers. She loves life. I think this is her attitude towards life, loving nature with humanitarianism. In addition, she has a positive and honest attitude to life. She received the baptism of great times, including the war, revolution, movement, reform and opening up. In the context of great times, she always firmly believed in and insisted on a positive, sunny and optimistic outlook on life. Therefore, I think that such a life attitude has sublimated her paintings, which bring us a very pure sensory experience.
She is very upright and low-profile. We, as her students at Guangzhou Academy of Fine Arts, were excited when she won the gold medal at the Paris International Salon Printmaking Exhibition in 1982. It was exciting that a Chinese printmaking work could earn international recognition at such time when the reform and opening up rolled out. She is very fair and adheres to the principle, while she is very sincere, very straightforward, and ready to help. She keeps in a low profile. It's very rare for her to be involved in personal promotion and exhibition. However, she was highly appreciated in the community of personal exhibition of China's art museums, Beijing's culture community and art community, and all walks of life.
Second, her creation attitude. Her creation attitude, as Yang Xiaoyan just said - her perseverance. I think it is the most important virtue of her, a persistence and perseverance to traditional aesthetic thinking and stylistic language.
In our opinion, her paintings presented a distinctive personal style after the reform and opening up. At that time, it was vague for us to understand the trend of art, the concept of art in the West, and the concept of traditional art in China itself. Everyone was groping for it. Her perseverance is that her works are always full of a kind of humanistic spirit, a kind of feeling and a poetic expression. I think it is very important. In addition, the innovation of Zheng's works is also worth our study, discussion and conclusion. In the traditional watermarks, the basic techniques mainly include addition, stacked layers, and increasing strong color. In these three processes, she tried different materials, with some subtraction or another finesses. Her paintings are very summary and concise that we feel clear, easy and cordial.
Perseverance and innovation are fully reflected in her works. Therefore, when we discuss the innovation of modern Chinese printmaking and watermark woodcut in China, we will certainly talk about her innovation, unique style and character.
Third, her educational attitude. First of all, she is a scholar so that she is intelligent and reasonable. The understanding and pursuit of the humanistic spirit and thought is reflected throughout her whole teaching process. She was no exceptional in meal and boarding when she went countryside to paint with her students.
In addition, it is about originality at the education level, a perseverance to the spirit of originality. At the same time, we are exploring the possibility of collective creation. In the mid-1980s, a group of young teachers created some works that respond to the mainstream themes under her leadership. These works have been highly praised by both the National Art Exhibition and the Provincial Fine Arts Exhibition as well as won Lu Xun's Print award. This has played a very positive role in promoting education. Thanks to that, the teaching and creation of printmaking in Guangdong steadily and consistently receive appraisal from exhibitions, at home and abroad.
Therefore, my personal feeling is that Professor Zheng is a model in terms of her personality and painting quality, especially, she donated the entire exhibition works to the Provincial Art Museum this time. Guangdong Museum of Art has played a big role in spreading culture and in aesthetic education, so I am very grateful to Teacher Zheng and admire her very much.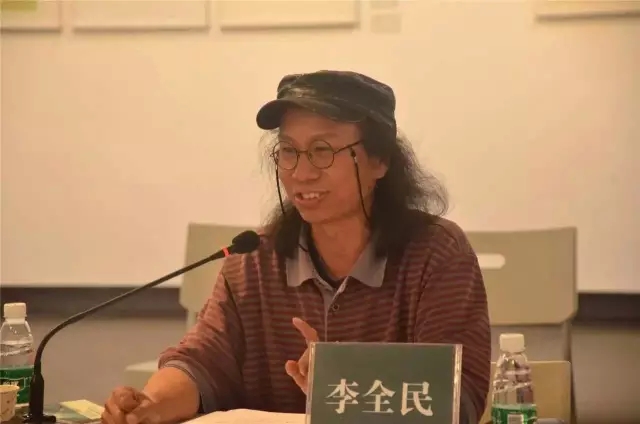 Li Quanmin, professor of Guangzhou Academy of Fine Arts
Li Quanmin: This printmaking exhibition gives a very noble and comfortable feeling. I'm so familiar with the paintings of Mr. Zheng. After seeing the exhibition, I would like to talk about two experiences of mine. I think the title is very good. Sunshine and flowers actually represent two important meanings. Sunshine is upright and positive, which represents a kind of perseverance and a kind of strength. When I was a teenager, I studied with Teacher Zheng. Basically, she taught everything about living and aesthetics to us bit by bit. It's safe to say that the most natural and original person at Guangzhou Academy of Fine Arts is Teacher Zheng, who dares to strive for her ideal. Sunshine is not a concept but reflects her sunshine-like quality. It can be seen from her works that she always pursues the presentation of something good and displays it subtly. She said there are many sad experiences in our life, but we should not be defeated by these things and do not live in a world without justice every day. This sentence impressed me very much. We need to create something beautiful, sublime, and sunshine through our works.
She is very prudent in not only teaching but also material and technical issues and even studied PH value of water print paper. She gave us an ideal example and, thus, we have been exploring. Over the past years, the Department of Printmaking has placed a high priority on developing high-quality creativity.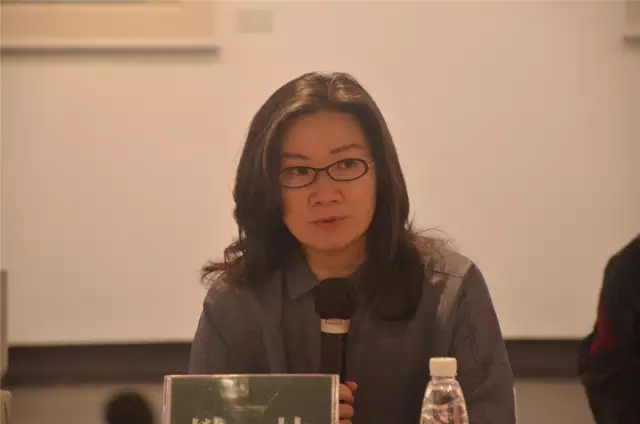 Fan Lin, professor of Guangzhou Academy of Fine Arts
Fan Lin: I do not have much contact with teacher Zheng personally. I want to figure out the trend over the past decades from the perspective of art history. When we look at the works of Teacher Zheng, we are deeply lamented at first. We had a view that we upheld from the very beginning to date that these works are all praise for life. In particular, I saw the works such as the Female Militia in the South China Sea around 1973. When I first started to learn to paint, I came across the image of the most familiar workers, peasants and soldiers as a child. I often painted the image of the workers, peasants and soldiers. Although images of the workers, peasants and soldiers created by Teacher Zheng are rare, they are still an intrinsic compliment to life. So, I maintain a kind of new value towards these paintings. If we review China's development over the past ten years, we can see that very few artists can get rid of the influence of politics and really create images with their soul. There are many things in the study of art history. For each artist, creation is actually a description of the soul. Even in the era of concept art, the artists' creation is based on the inspiration of nature and surging of life . In a sense, this exhibition was so popular with audiences of all ages that it was constantly taking pictures and constantly making their voices heard because people embraced this kind of stimulation of nature and presented colorful images in their hearts . Therefore, when we look back at these works of Teacher Zheng. In the hand of teacher Zheng, it is based on the beauty of nature. This measure is very special because many male artists do not do in this way. The starting point of the process is the common function of memory, feeling, imagination, and understanding to deal with the relations between abstraction and specification and between complexity and simplicity through brushstrokes, hues and, more importantly, water print.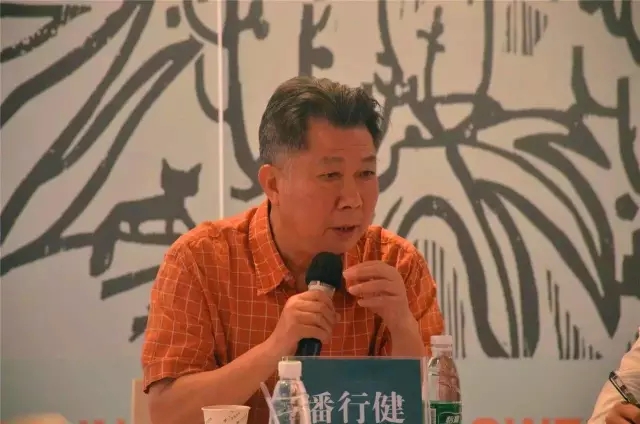 Pan Xingjian, professor of Guangzhou Academy of Fine Arts
Pan Xingjian: Yang Xiaoyan just mentioned that Teacher Zheng Shuang's aesthetic position on art is a state of perseverance. In such a context of time - a diversified and chaotic form, she can preserve her aesthetic position for her life time. I am an acquaintance to Zheng Shuang. I have been thinking about this issue. Our generation is more or less insisted. It is especially true when it comes to Zheng Shuang and even worth of exploration. This perseverance has two aspects arising from: (i) hardship and (ii) bottom of heart. So the theme "I Love Sunshine and Flowers" is actually "sunshine and flowers in my heart". She has shown her life in this exhibition. In particular, she has an experience that many people may not understand. Everyone knows her background, but does not know the misery she has experienced. She has had begged four or five years and picked corn cobs and vegetables along the road. Many people do not understand this kind of life and cannot imagine. Once we compare such an experience with her current life and combine her attitude of life and spirit presented in her daily life, it is worth of our thinking, I think. Heroism means you still love the life when you understand its truth. Zheng Shuang still pursues happiness, sunshine and flowers even after hardship. In my opinion, it's something that today's youth must learn from her. It's very important.
In addition, I believe her learning is from her innermost heart. It's a state that she can present an ordinary life in a brilliant way. It goes beyond the technical and aesthetic level. She makes the ordinary life into her heart and become an emotional sustenance in her heart. Sunshine and flowers are in the heart, instead of objectively existed sunshine and flowers. She presented the sunshine and flowers in her heart. Zheng Shuang once said, "I cannot be a big tree, but I would like to be a roadside grass." It's very touching. The beauty, flowers and grasses of this state have become a kind of life attitude, a life pursuit, and a destination of such a pursuit of her. I think the grasses, flowers, sunshine and hews are not something that objectively exist but something deeply rooted in her mind. It's something that few people can make it. Zheng Shuang had an exhibition called "The Sunshine in My Heart". Today's theme is "I Love Sunshine and Flowers." I believe the sunshine and flowers will always be in her heart.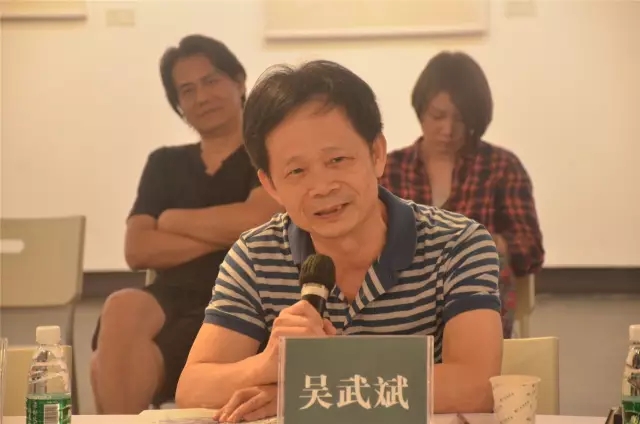 Wu Wubin, professor of Guangzhou Academy of Fine Arts
Wu Wubin: Everyone sees sunshine and flowers of Zheng Shuang, but what I see is her perseverance event at her young age. From another perspective, it should be a character. There is a certain arrangement in somewhere. There will be such a person out of the Chinese nation to produce such a work. In her entire life, she has gone through changes of entire nation and changes of family. In such a process, she has always been bright as the sunshine and her paintings exhibit her tone. Zheng Shuang's paintings are about sunshine and flowers. Her works convey a very pure beauty, which is very rare.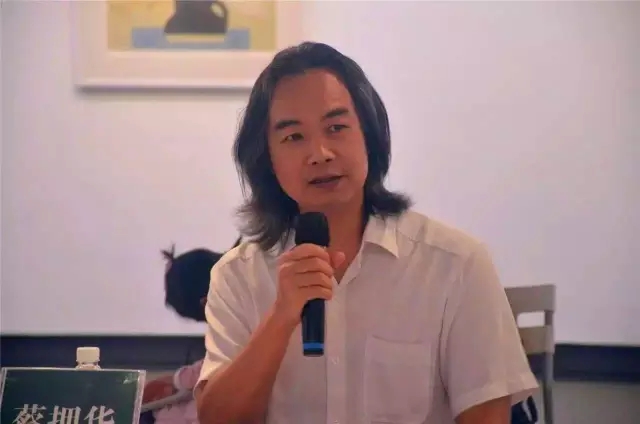 Cai Yonghua, professor of Guangzhou Academy of Fine Arts
Cai Yonghua: As a student of Teacher Zheng, I think her artistic career and teaching career have a lot of special places for us to study. I would like to share the stories of her classes with you.
Firstly, she had mentioned Mr. Li Hua, Mr. Gu Yuan, Mr. Huang Yongyu about their different teaching philosophy, style, and charm, as well as enlightenment on her creation philosophy of her printmaking for many times when I was a student.
Secondly, she introduced her experience on learning traditional water print woodcut at Beijing Rongbaozhai and introduced Japanese woodcuts when she gave lessons to us. After her graduation, she chose to make water print woodcut, and she wanted to go to a place where there was no winters. So she came to Guangdong Academy of Fine Arts. The sultry, wet weather in the south is an advantage to make water print wood cut in her eyes. She has worked diligently for China's water print woodcut so that this source of oriental culture can be inherited without pause and a beautiful flower could be blossom in the art world.
In that era of the supremacy of themed creation thinking, Teacher Zheng insisted to present the daily life of flowers and plants. Her great love reflects the pursuit of the essence of art beauty. As a great artist, his heart must be very strong in order to stick to his own inner things.
Thirdly, Teacher Zheng has a very high criterion on the subject. From the choice of still life of flowers and plants and in this sense of form, I think she found a wider space in this special art form of water print woodcut.
It can be seen from her water print woodcut that she organically integrated traditional oriental water print woodcut with the western printmaking, presenting a fresh and elegant style, which cannot be done without a inner quality of an artist. The masters of Guangzhou Academy of Fine Arts, who laid down the foundation of Guangzhou Academy of Fine Arts, including Hu Yichuan, dean of Guangzhou Academy of Fine Arts, Mr. Wang Zhaomin, Mr. Pan Xingjian, and Teacher Zheng, have a common feature that: They are particularly strict in academic requirements but open-minded in teaching. Her works are elegant and fragrant, elevating China's traditional water print woodcut to a new height. I have learned a lot from that. Thank you, Teacher Zheng.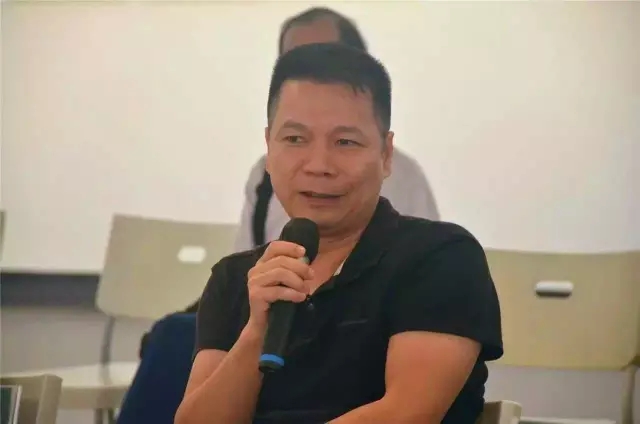 Song Guangzhi, professor of Guangzhou Academy of Fine Arts
Song Guangzhi: I think it is of special significance for the Guangdong Museum of Art to host Teacher Zheng's exhibition. Zheng is an artist of great importance in the history of Chinese fine arts and the history of Chinese printmaking. She is a flag of China's water printmaking community. Her quality and works can form a system. Her unique hallmarks are ubiquitous from her creative approach and the final artistic effect of presentation.
In addition, I think Zheng teacher is an art genius. As a female artist, she interprets flowers with her unique and keen femininity. Teacher Zheng's works reveal a kind of aristocratic atmosphere. I think this is very important. Her works reached the elegant and refined state. Just now, everyone commented on Teacher Zheng and mentioned words like fresh and pure. I think it is very accurate. Her works filtered out all the complicated and messy ones for us, just like Taoyuan away from the noise. Combined with her life experience, her affirmed aesthetic attitude and positive attitude towards life touched us deeply when we look at her works again. Guangzhou Academy of Fine Arts was founded more than 60 years and built by generation after generation. The cornerstone of the Guangdong Museum of Art was built by these maters brick after brick. Looking at the works of Teacher Zheng, I got a feeling that I am her student again. Someone just mentioned that there are many troubles and happiness in life. You will become depressed if you worry all day long and you will be happy if you think something happy. Wish Teacher Zheng healthy and your art will continue its glories.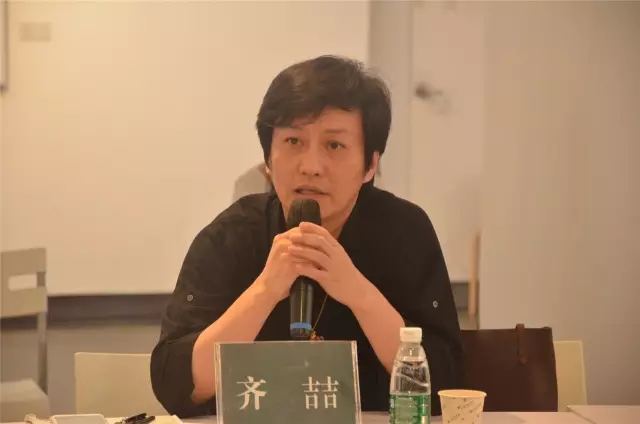 Qi Zhe, professor of Guangzhou Academy of Fine Arts
Qi Zhe: In recent years, I had more contacts with Teacher Zheng Shuang and I also devoted my energies to the topic research of Zheng print creation. Today, I'd like to talk three points.
First, the personal appearance of any artist's work is not formed in a single day, and all of them have a clear process of formation and development. Her graduation works from the Affiliated Middle School was a group of water print woodcuts, which must be influenced by the series of Ashima of Mr. Huang Yongyu. It was about a group of illustrations for Malanhua. After being enrolled to the Department of Printmaking of the China Central Academy of Fine Art, her techniques of water print woodcut was somehow influenced by Li Hua, Gu Yuan and Huang Yongyu.
With the combination of traditional Chinese water print woodcut style and westernized aesthetic and stylistic language, she organically and harmoniously used the mixed painting language in her painting in life. Her aesthetic direction and technical choice of language are related to her family background. Mr. Zheng Guangyuan, her father, studied architecture in the UK and her early visual experience determined the aesthetic direction of westernization. Perhaps, the choice of this technique may be related to the original manuscripts, mainly using water color painting for water print creation, that were often created by Teacher Zheng in her early days as a watermark. That is to say, it highlights color block more than stylistic effect of lines.
The style of her works that we are familiar with was formed at the end of the 1970s and the beginning of the 1980s. The Night of Lily created in 1979 was the beginning, from when a large number of black blocks and overlapped colors appeared on her paintings, which is the style of her water print woodcut that we are familiar with today. Professor Fan Lin just mentioned that the works of female artists often have the meaning of spiritual illustrations. I agree with him. Here I want to talk about character themed printmaking of Teacher Zheng Shuang that used to be neglected.
Her character themed works can roughly be divided into four categories.
The first category is of themed creation. This kind of creation started from her student period and included such unfamiliar works as "Mother Going to Work", "Liu Hulan Squad" and "Night Drill" created from the 1960s to the 1970s and the series works of "Morning of the Deer Farm", "Female Militia in the South China Sea", and "The Deep Ocean", which were created after she came back to Guangzhou Academy of Fine Arts.
The second type of character works a bit like Chinese landscape painting, the big scenes, little people, characters just as a point of view. Starting from Spring in the Loess Plateau, "West Chang'an Avenue", "Shunting Season", "Bamboo Primary School", "Wuzhishan Tea" and "Morning of the Jiaolin Forest" can all fall into this category.
There is also a class of historical figures, cultural figures and ethnic minorities, including the two historical paintings organized by the Guangdong Provincial Association for the Association of the "Lin Zexu" 1992 and "South Guangdong King Wu Zhao" 1994, "Castro" "Tagore" and so on Wait.
One of the things that I want to talk about most is the female theme. These paintings generally show the artist's self-expression of heart, and it is easy for the audience familiar with Zheng Shuang's teacher to see the author's shadow. From "Sunshine and Flowers" created in 1960, she reinvented the "I Love Sunshine and Flowers" piece in 1981, to "The Southern Vision" 1962, "The Lilac Flowers Memories" 1982 and other works. Zhang body: "The Fireflies in July 1985", "The Forever Stars" 1986, "Apple" 1987, "Summer" 1988, "Your Hands Brought Our Life and Hope" 2003, etc. These works either directly or euphemistically To show that Zheng Shuang outstanding female artist both known to us as the sun side, of course, she also has sad moments, sometimes gentle, sometimes strong and resolute, this is a real Zheng Shuang, very rich .
One final point I want to make is one of the most overlooked contributions of Zheng Shuang, namely, the book binding design and illustration creation she started very early. During his stay as a graduate student at the Central Academy of Fine Arts from 1962 to 1963, Master Cheng's primary creative work was to do book binding for the "mountain hunting" composed of 23 small essays by the amateur writer Liang Bo, who described the hunter life in the Northeast Xiaoxing'anling. design. Book layout design novel, very early on the use of cross-page and other forms, illustrated language unified and unique appearance, themes covering people, landscapes, animals. It should be said that Zheng Shuang teachers engaged in book binding and illustration professional not only early, but also reached a high level of art, which should not be ignored.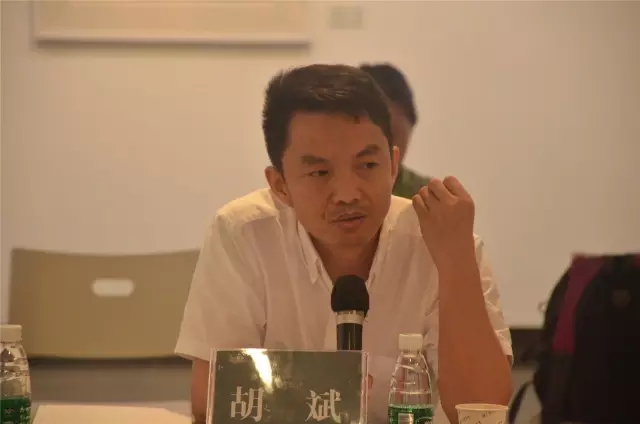 Guangzhou Academy of Fine Arts Art Museum, deputy director, Professor Hu Bin
Hu Bin: Just now, Professor Qi Zhe made a very detailed explanation. In front of the teacher from all angles, Zheng Shuang's style of work, the characteristics of the times and teaching have done a very detailed exposition. From my point of view, I talk about the views of the three aspects. Just the history of teacher Qi Zhe is also one of my thoughts. I have not much communication with Professor Zheng, but I also have some understanding of her works. Carefully read, after reading more enriched my impression of some of Mr. Zheng, I now talk a few words. Zheng is an artist and printmaker who grew up with New China. How to put Zheng in the structure of history and see her relationship and difference with each time period, which is why we should think when we walk into an individual artist The problem.
One, I want to say is the style of lyric and print transformation. From the 1950s to the 1980s, teacher Zheng has seen some of her works and the relationship of the times in that historical background. First, in the 1950s, when we look back at the history of Chinese printmaking, "Ashima," which will inevitably be mentioned during that period, includes works from the Yanan period. After the founding of New China, some very lyrical works began to appear. This time to see some of the works of animal themes, which is consistent with the historical development. Interestingly, the lyrical style of the art world quickly passed, and later the lyrical style of the art was criticized. When we talk about the presentation of Zheng's works in the 1980s, we are not saying that there is a big change in the mentality and ideological trends. In the 1980s, Wu Guanzhong talked about formal beauty. This is what I am talking about such a historical clue A relationship of growth.
Second, I have some observations about the female image during the Cultural Revolution, including that of Mao Zedong's paintings. These include the feminine style, including her body language, including the shaping of hands and feet. Mao Zedong's time is obviously biased toward a strong figure of women Masculine image. I just said that women change their appearance more beautifully, but in the days of Mao Zedong, artists were not very popular. At that time, it was not because you were a woman that you would especially highlight the soft temperament on the screen. I saw the characterization of Zheng's teacher. I think the most characteristic feature of the era may be the "South China Sea Girl Militia," which is not a swarthy skin, is not particularly strong or feminine rather than masculine Heroic form, this work is 1974 years. Of course, there are some related female images. Generally speaking, there has been a great change in the female images in the 1970s and the female images in the Mao Zedong era. It can be seen that in the background of this age, Zheng insisted and her tendency More consistent.
Third, talk about teacher's style and language. Qi Qi teacher just mentioned a little, through the experience I just saw painting, talk about my observations. Zheng's work is a very natural style. Just saw the watercolor. I think there are still some Impressionist features in the watercolor, nor is it the color impression of the Impressionism which is particularly obvious. This is a reflection of the sunlight in the watercolor. Another feature is the folk, there is the feeling of the kind of paper-cut, that kind of cats, flowers, flowers have a sense of paper-cut. Another is that it has a Western abstract composition, I saw this picture is very surprised, that although the picture is a character image, but very Western composition of the meaning of the abstract, in her creative journey, a lot of natural Factors together, not so obvious, imperceptibly naturally manifested.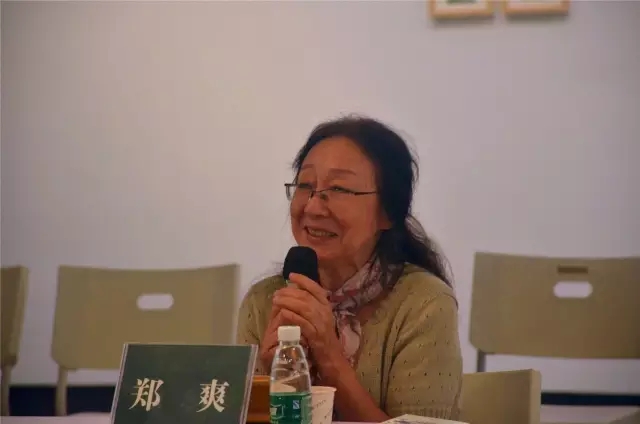 Artist Zheng Shuang
Zheng Shuang: Thank you very much for having so many people to attend the symposium today and everyone is kind to me. I like some flowers, puppies, kittens, grass, I just can not help but draw flowers and plants. I've also painted historical paintings, figure paintings and so on. I feel guilty. I did not finish the task I should complete Now that everyone no longer mentions fighting things, but in the days of my painting, printmaking was a very aggressive mainstream tool, so there was a guilty heart. Although I am guilty, I know that painting these paintings is indeed their own inner feelings. I have drawn a special feeling about the world, nature, some flowers, some small animals, and some minor lives, so I drew these painting. This time, the Guangdong Museum of Art has done such a big exhibition for me. I am very grateful to all of you. I am very grateful to have these paintings mounted so well today. There are so many people here to attend my symposium. Thank you very much.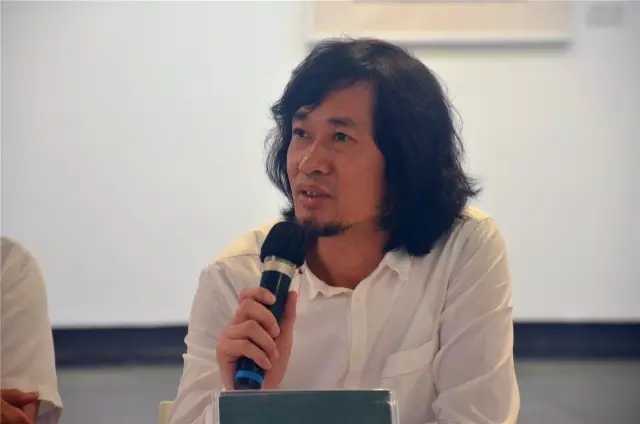 Guangdong Museum of Art Director Wang Shaoqiang
Wang Shaoqiang: Today, I am very grateful to all the artists and critics for attending the seminar on the works exhibition of Zheng Shuang. Zheng Shuang is also very happy. Thank you very much for the arrival of all the teachers. Today we can learn from the path of Cheng Shuang's life and his artistic achievements. From her always maintaining a clean spirit, humble noble, serene and open-minded personality, she insisted on consistent aesthetic qualities. From an art educator and a famous printmaker to China Art education to make contributions to the system to explore. In addition Zheng Shuang teacher has been very concerned about the Guangdong Museum of Art, trust and support, she will donate all the works of this exhibition unselfishly to the Guangdong Museum of Art, included in the national art collection system! Her noble sentiments and behaviors will also be our driving force for the future. The love donation is also widely received by the media. I am very honored to go to the Guangdong Museum of Art after the first exhibition on the encounter Zheng teacher exhibition, more than 20 years ago I went to Zheng Shuang's home visit, took my sketching draft to consult Zheng Shuang teacher, and Zheng Shuang particularly fate. I hope that through this exhibition and seminar, I can learn more about Zheng Huang's human feelings, her dedication to art, her love of life and her pursuit of art. Learn how a well-known printmaker of his own life records her unique fate and the special artistic life of the time. Thank you again for the arrival of the teachers, I wish Zheng cool teacher good health, art to another peak, thank you!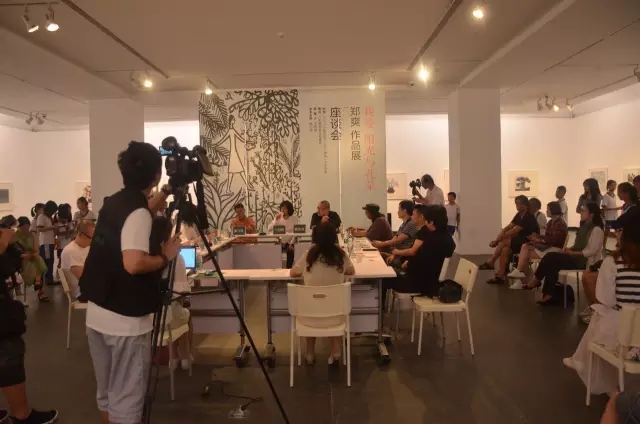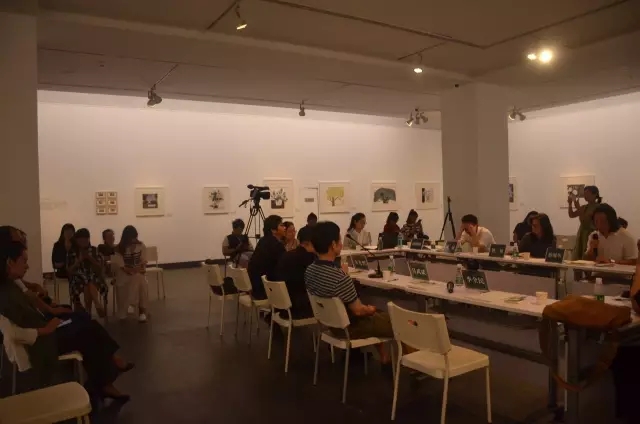 Symposium site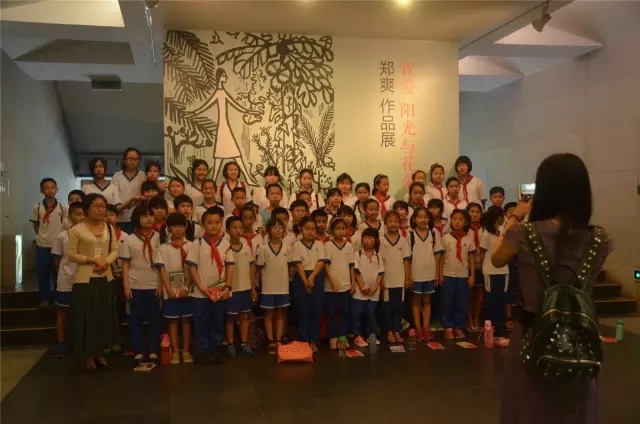 On the day of the symposium, visitors to the art museum visited the exhibition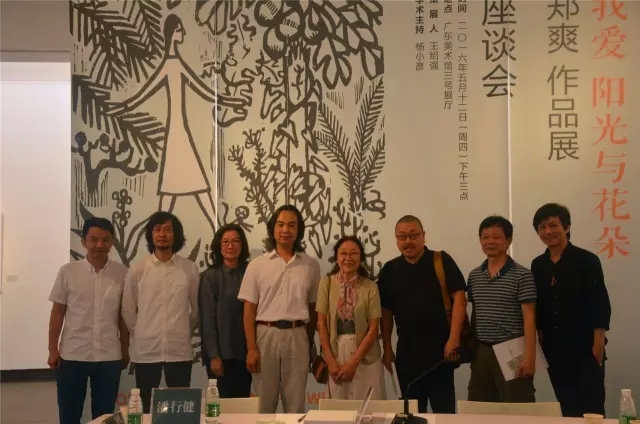 Guest photo
Opening hours:
9:00-17:00 from Tuesday to Sunday (closed on Mondays),No admission after 16:30
Address: 38 Yanyu Road, Ersha Island, Yuexu District, Guangzhou, Guangdong
Tel: 020-87351468
Free Admission: Audiences may visit by presenting valid certificate
Group Visit: Please make reservation by telephone two days in advance for any group with more than 10 people and visit the Museum at the agreed time by producing the confirmation message.