[Workshop] A Tour of Watching - Session II of Photography Series Workshop of Guangdong Museum of Art: "Guangzhou Is Good to See and Must Be Watched with Your Heart"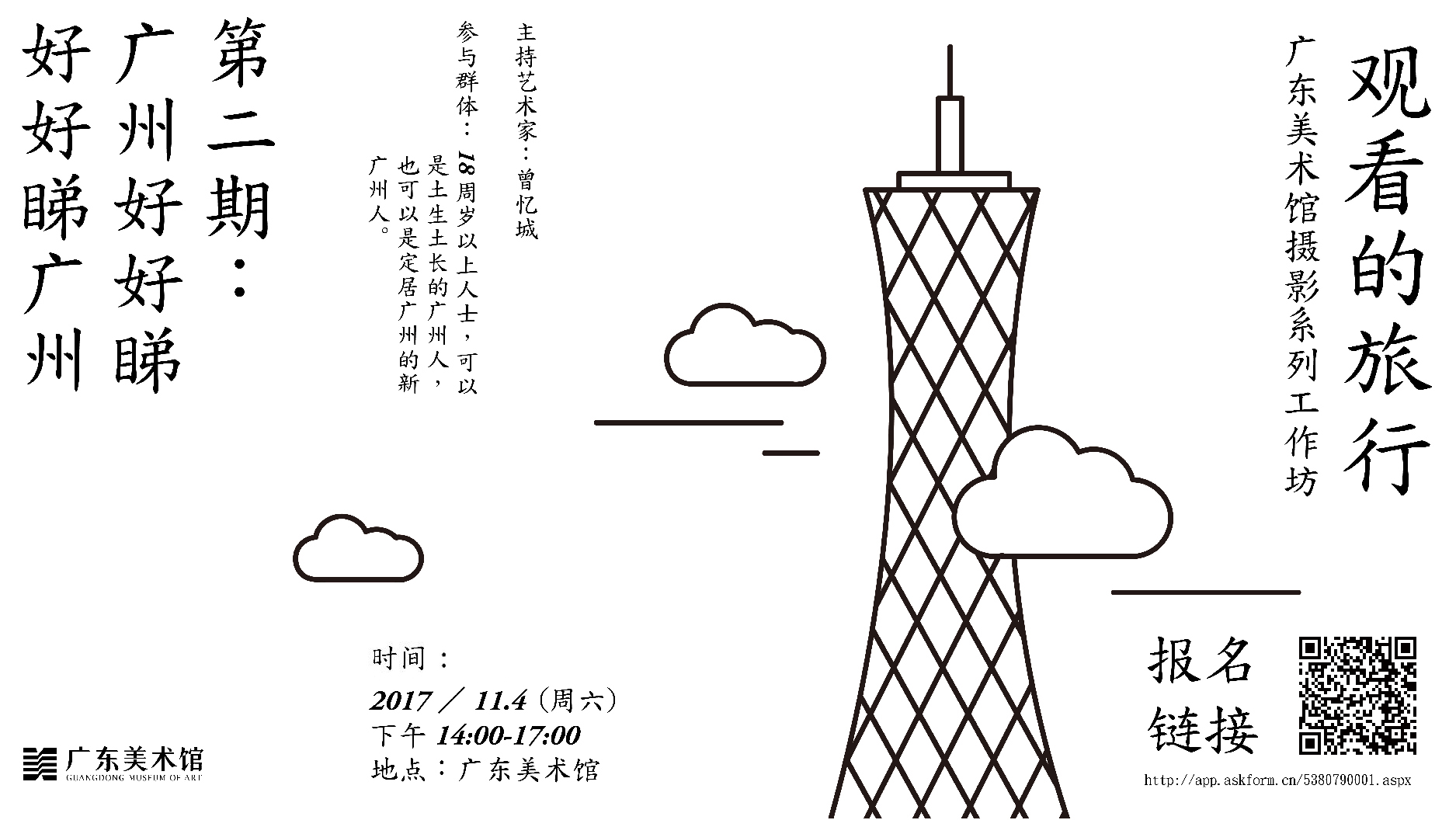 Workshop | Guangzhou Is Good to See and Must Be Watched with Your Heart
Presiding Artist: Zeng Yicheng
Time: 2: 00 - 5: 00pm, November 2, 2017
Location: Guangdong Museum of Art
Application Notes
1. This workshop is suitable for people over the age of 18 who can be either a native of Guangzhou or a new settler of Guangzhou.
2. Submit the application form as required and fill in the information exactly.
3. After submitting the application form, please select, pack and send 10 photos you took in Guangzhou to the mailbox: ggjy.gdmoa@163.com (entitled: Guangzhou Must Be Watched with Your Heart + Name)
4. Time of Registration and Submission: From now to 12am, October 29, 2017
5. After screening applicants, we will announce the final list on November 1. 30 trainees are to be recruited for this event.
6. Selected trainees are required to participate in the Artists' Sharing Session at the Guangdong Art Museum on November 4 and submit their own course works by November 20.
7. Results of this workshop will be displayed in the Guangdong Museum of Art.
Registration Link
Scan the QR code below to get the registration form.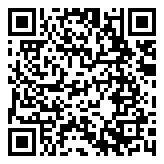 Event Description
As a national museum that is the earliest one to concern it with and collect photographic works, Guangdong Museum of Art has its own independent brand -- Guangzhou International Photography Biennial Exhibition (now Guangzhou Image Triennial) and curated many photography exhibitions. After years of collection, it has accumulated rich photographic works, many of which relate to Guangzhou, recording many moments of this city from unique perspectives. From 2004 to 2006, Guangdong Museum of Art cooperated with Alain Jullien, a French photography curator, and invited 4 foreign photographers to take photos in Guangzhou and record the city in their eyes with their camera.
It is a group of precious memories among all photographic works collected by Guangdong Museum of Art. As the first Guangzhou Image Triennial approaches, we invited Zeng Yicheng, a local photographer, to take you to review the "Guangzhou Memory" of these collections and discuss how we should "see" this city. We invite you - native of Guangzhou or new settlers of Guangzhou - to review the "Guangzhou in the eyes of artists" from collections of Guangdong Museum of Art and use your camera to take pictures of Guangzhou in our eyes.
Klavdij Sluben was invited to participate in the photography studio of the Guangdong Museum of Art in 2004 and became the first international photographer to participate in the studio program. According to the work habit of the independent photographer, he took train from Paris to Guangzhou, instead of a 12-hour air flight. After short stay in Beijing, Shanghai and other cities upon entry into China via Russia, he arrived at Guangzhou, the capital of Guangdong in the Pearl River Delta. During his a dozen days of stay in the Pearl River Delta, he visited not only countryside of north Guangdong and Kaiping, but also populous villages in the city of Guangzhou The photographer with purported plan shoot more than 100 reels of films in just three weeks. The photographer said that it is his highest record. Sluben's photography is more like a writing of travel literature. When his notebook is full of travel agenda in China, we also have a chance to track his mind.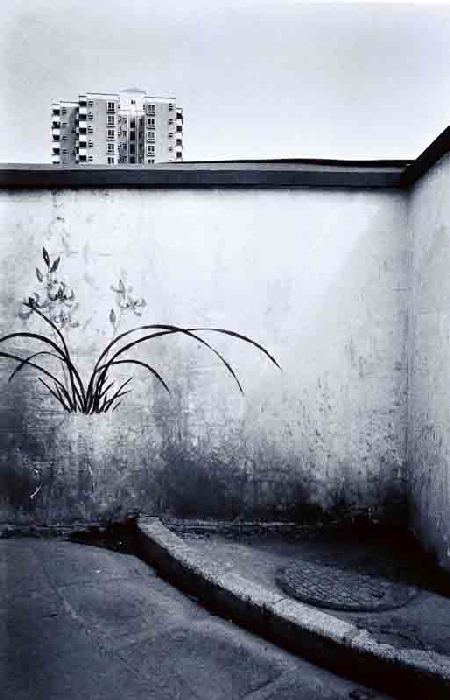 Sylvie Denet and his family arrived at Guangzhou on a special day of Guangdong Museum of Art. They came to enthusiastically support the first Photography Biennial Exhibition of Guangdong Museum of Art. It is a noisy and exciting moment, when she take the brush to paint again. As usual, she painted and recreated on the photos. Her surprising expression of art remind people of thinking dynamic relation between painting and photography, which is full of stiff thinking and prejudice. Undoubtedly, her works deeply touched audiences: tiny and humble events are converted into a poetic universe with the little brush. With the childlike innocence and belief, Sylvie enabled us to regain the innocence and happiness.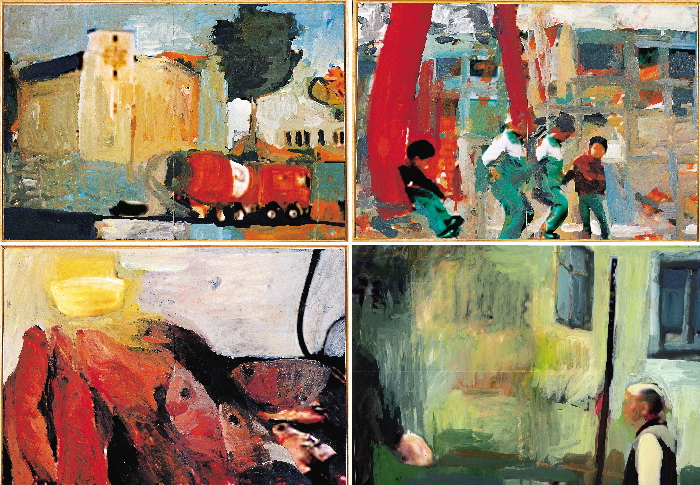 Francois Fontaine worked in Paris for a long time and is a senior photo editor and photographer. His previously well-known series of works is Christ the Redeemer created in Brazil. In a quiet and painful gaze, the photographer had a mysterious dialogue with the statue. In the summer of 2005, Francois started his debut travel to China at invitation of the Museum. This group of photos present his feeling of this dynamic land with myth. Following these flowing tracks, it is not hard for use to feel the heartfelt homage of the artist to Asian films and subjective control of appreciating photography.
​
Laurent Gueneau has long realized that his obsession with photography is in the process of self-discovery, which comes from his desire to discover and describe the world. His unique photography language is often reminiscent of the warmth of his character: shy and silent but humorous. Laurent is fond with colorful photos. They used to take photos with a 4*5 inch machine, which has been the major carrier of his creation over the past 15 years. When he drove by Guangzhou Airport Express alone on an afternoon in 2006, this strange city gave him a profound impression: This is the east land where is deeply obsessed with the "artificial nature" but uninhabited that impression led all of his journey of photography.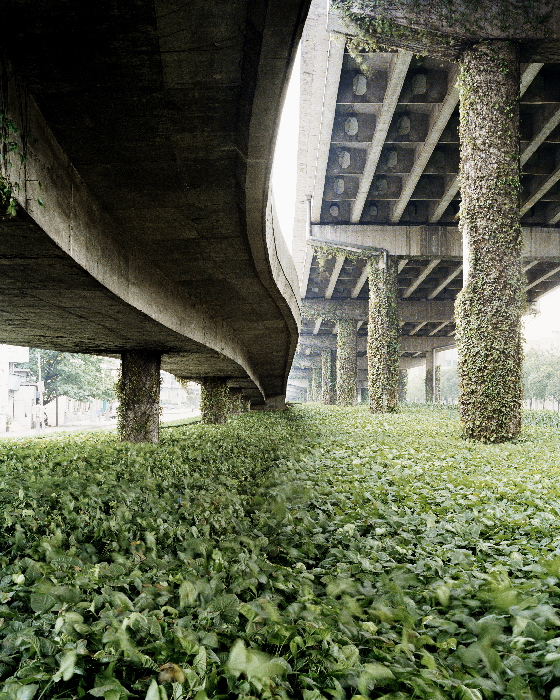 Graduated from Guangzhou Academy of Fine Art, Zeng Yicheng came from Wuchang, Guangdong and lived in Guangzhou for more than 20 years that is longer than in his hometown. He was chief photographer of the City Pictorial and involved in the founding of several media, including the New Weekly, the Nanfang Metropolis Daily, and the Mangazine. Now, he is a professional artist, lives with attitude of an artist and creates with attitude of living. His works include We Had not Have a Travel Hand in Hand at Last, One Time, One Place, Wind and Scenery along the Road, View of Photography, Co-Existence, and Flowers in Mirror. He was invited to teach photography in the US in 2008; he cooperated with Guangdong Museum of Art in 2011 in "See Yourself through Art: Look at the World with Zeng Yicheng", a public education program; he founded "One Time, One Place" workshop in 2016 to engage in photography education in hope of sharing his photography practice and living philosophy with more people. Follow the public account "One Time, One Place" to know more about Zeng Yicheng.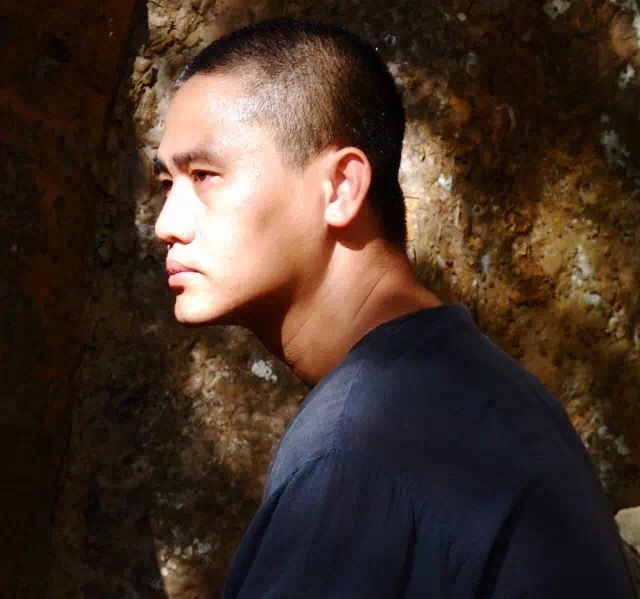 Zeng Yicheng said,
Do you have seen her carefully as we are in Guangzhou?
Every day, you open your eyes, take out your mobile phone;
Get on vehicle, turn on your computer.
From one space to another,
From a real house to a virtual platform ...
We shuttled between these points and lines repeatedly and rapidly.
Have you ever looked at the city we are living in?
Have you got along well with her?
The truth is whenever we are free we travel to other cities for sightseeing,
while others fled to the city where we live.
We all want to go out and see the scenery outside.
This is an unspeakable, intimate and alienated relationship.
Like some post-2000 generation said, "I am from Guangzhou,
But I don't speak Cantonese."
We live in Guangzhou.
Perhaps, we were born here,
or for a job, education, or romance,
We stayed here.
We are all "people of Guangzhou".
Guangzhou, however, is like a familiar stranger to us.
This kind of feeling may have nothing to do with the length of stay.
We never flow like blood in the streets of the city.
Though we took many photos of scenery, they were taken from other places and cities remotely.
People are willing to have an overnight conversation with friends after being apart for a long time,
but they are reluctant to talk with their family member through a year.
Because they are too familiar and always think that they can do it tomorrow.
Therefore, those amazing changes and regrettable changes are gradually ignored together.
In fact, Guangzhou is "good to see".
Do you find her wonderful side?
With this feeling, I work with the Guangdong Museum of Art on this program
and hope that all of you will "watch Guangzhou with your heart",
after watching, sharing and exchanging with me.
Planner / Liu Duanling
Assistant Planner / Ye Xiaoqing
Project Coordinator / Zhao Meng
Address: 38 Yanyu Road, Ersha Island, Yuexiu District, Guangzhou, Guangdong

Tel: 020-87351468

Free Admission: Audiences may visit by presenting valid certificate

Group Visit: Please make reservation by telephone two days in advance for any group with more than 10 people and visit the Museum at the agreed time by producing the confirmation message.