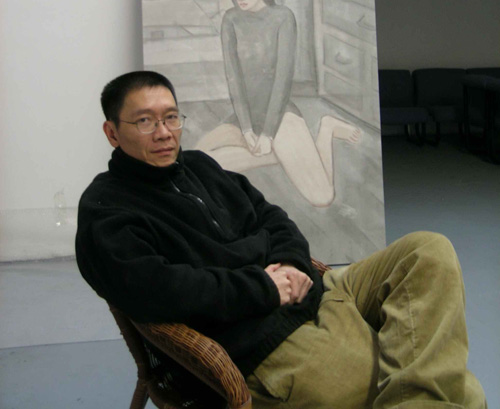 HE Weiming
1963 Born in Longhai , Fujian Province, China
1986 Graduated From the Fine Arts Department of Fujian Normal
University, China
Currently lives and works in Beijing
Selected Solo Exhibitions
2011 ¡°Landscape Voiceless-He Weiming Solo Exhibition¡±, Beijing.
2008 ¡°He Weiming Solo Exhibitions¡±,West-bank Contemporary Art Club, Beijing.
1998 ¡°He Weiming Solo Exhibitions¡±, Art Gallery of China Central
Academy Of Fine Arts, Beijing.
Selected Group Exhibitions
2012 ¡°100ANS DE ¡°L¡¯ENCRE DE EXPOSITION AU CARROUSEL DE LOUVRE EN FRANCE¡±, Louvre, Paris
2011 ¡°Sino-french Artist Exhibition¡±, Strasbourg
2009 ¡°Europe Art, GEOART¡±, Stuttgart
2009 ¡°The 24th Asian International Art Exhibition¡±, Kuala Lumpur
2009 ¡°Salon du Dessin et de la Peinture ¨¤ l¡¯Eau, Grand Palais, Paris
2009 ¡°The Contemporary Art Achievement Exhibition in Commemoration for the 60th
Anniversary of the Foundation of PRC¡±, Beijing Hotel, Beijing.
2009 ¡°Chinese Sickman¡¯Contemporary Art Exhibition¡±, Art Next Gallery, New
York.
2008 ¡°Annual Joint Exhibition of Chinese Brush drawing¡±, Beijing Huantie Times
Art Gallery, Beijing.
1999 ¡°Chinese and German Artists¡¯ Group Exhibitions¡±, Embassy of the Federal
Republic of Germany, Beijing.
1988 ¡°Four Provincial Art Exhibition¡±, Shanghai.