Introduction of the artist: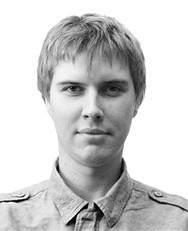 Vladimir LOGUTOV (Russia)
Born in 1980, Samara, Russia. Lives and works in Samara. Selected solo exhibitions: 2009 Boom, Regina Gallery, Moscow / 2008 Interpenetration of the visible and the real, Stanislas Bourgain Gallery, Paris / 2007 Complementary element, Stella Art Foundation, Moscow / 2006 Vladimir Logutov, Ikon Gallery, Birmingham, UK / Selected group exhibitions: 2010 Modernikon, Contemporary art from Russia, Fondanzione Sandretto Re Rebaudengo, Turin, Italy / 2010 Vis-¡§¡è-vis, National Center for Contemporary Art, Moscow / 2009 Get Connected, Kunstlerhaus Wien, Vienna / 2008 Videozone 4 ¡§C Videozone, International Video-Art Biennial, Tel Aviv, Israel / 2007 2nd Moscow Biennale / 2006 MODUS R. Russian Formalism Today, Art Basel Miami Beach.
Introduction of works:
Vladimir Logutov (b. Samarra, 1980) is emerging now as one of the most interesting artists in Russia. With a background in drawing and painting, he has worked with video since 2003, subtly using digital technology to disrupt the normal apprehension of everyday life. Earlier videos, such as The Episode (2005) and Unwanted (2006-2007) play out disquieting dramas through a manipulation of details ¡§C reflections out of synch and so on ¡§C to suggest a complex stratification of time. In Expectation (2006) the suspense of static imagery hangs in the air, streaming towards some final resolution. More recently, in his No Signal series (2008), Logutov has experimented with viewers?? expectations and automatic mechanisms of human perception, presenting a blue screen, blank except for the words ?¡ãNo Signal?¡À, or a DVD player picture imitating the absence of video signal.
Logutov revels in the nature of the language of video - prone to mistakes, inaccuracies, and even failure ¡§C and Pause, his multi-channel video installation here, is a case in point. It features a group of people on four screens, with a picture speed gradually slowing down so that the development of any narrative arrives at a point of absolute motionlessness. The paintings that accompany the installation, as he explains himself, ?¡ãoppose the ??explosive?? dynamics of abstract painting to conditional statics of the video reaching the ultimate stopping point?¡À.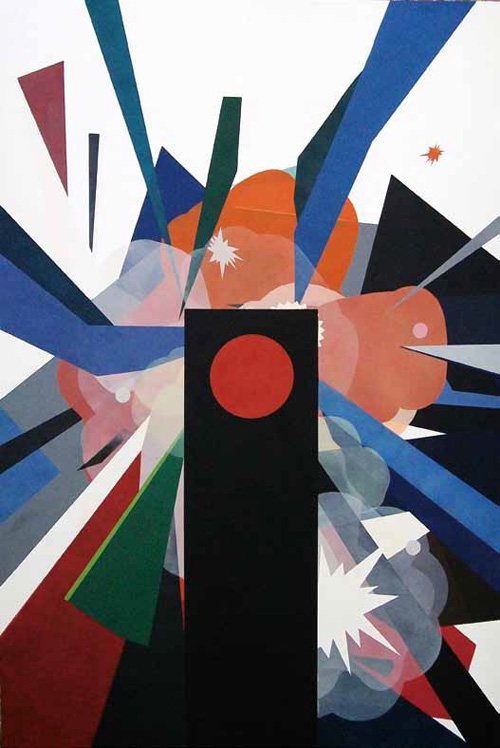 #1 from the project BOOM, Acrylic on plastic, 305 x 205 cm, 2009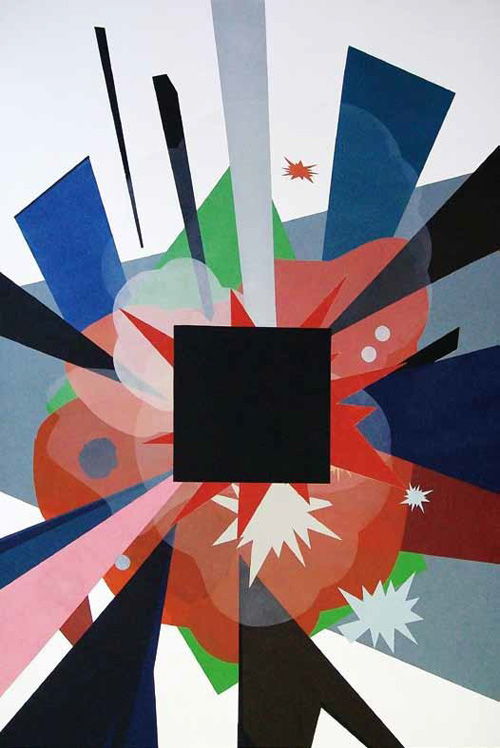 #3 from the project BOOM, Acrylic on plastic, 305 x 205 cm, 2009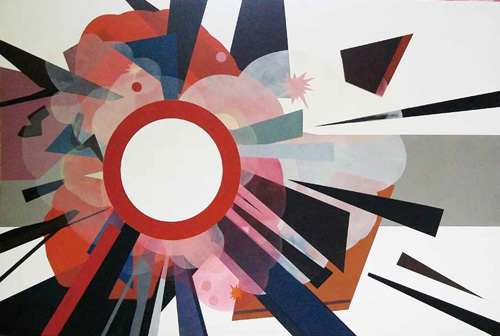 #2 from the project BOOM, Acrylic on plastic, 205 x 305 cm, 2009