Introduction of the artist: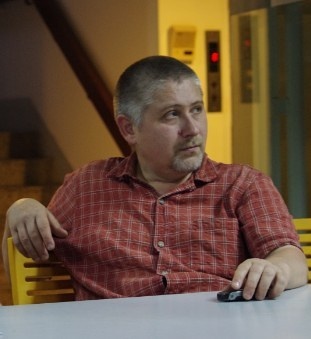 Vladimir ARKHIPOV (Russia)
Born in 1961, Ryazan, USSR. Lives and works in Moscow. Selected solo exhibitions: 2009 Hi is artist!, VP ˇ§C Studio, Moscow / 2009 Functioning forms, Barbarian Art Gallery, Zurich/ 2004 Folk Sculpture, Kunstverein Rosenheim, Germany / 2002 Post Folk Archive, Ikon Gallery, Birmingham, UK / 1999 Welded, Guelman Gallery, Moscow / Selected group exhibitions: 2012 Le Silence. Une fiction, NMNM, Villa Paloma, Monaco / 2011 Ostalgia, New Museum, New York / 2011 Spare Time, The National Gallery in Prague / 2010 If I Only Knew, MMOMA, Moscow / 2007 8th Sharjah Biennial, United Arab Emirates / 2006 27th S?o Paulo Biennial / 2005 1st Moscow Biennale / 2004 Moscow-Berlin, The History Museum, Moscow / 1998 11th Biennale of Sydney.
Introduction of works: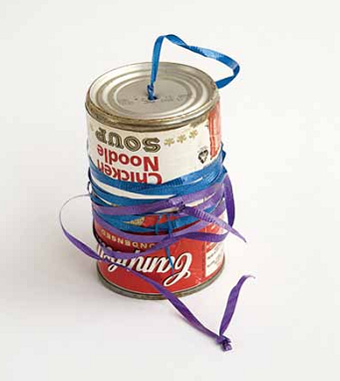 Tomaso,?ˇăbacho?ˇŔ,New York, USA, 2011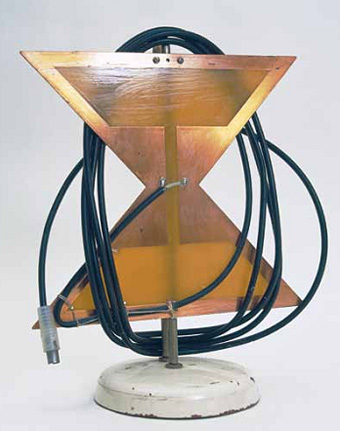 Alexandr Nikolaevich Tarasov,?ˇăantenn?ˇŔ,Ramenskoe, Russia, 1980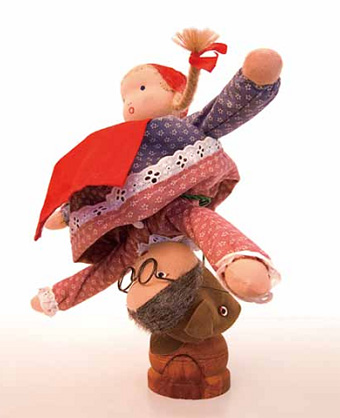 Karin Rantzau,Rotkäppchen,Ludwigsburg, Germany, 1980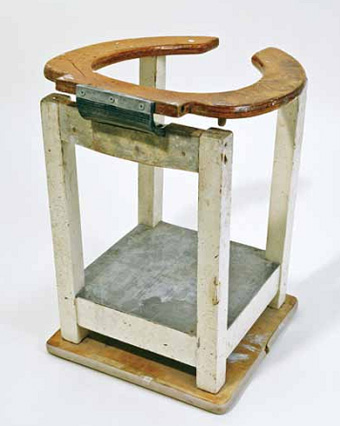 Alexey Tikhonov,?ˇătemporary toilet?ˇŔ,Stolpci, Ryazan` region, Russia,1990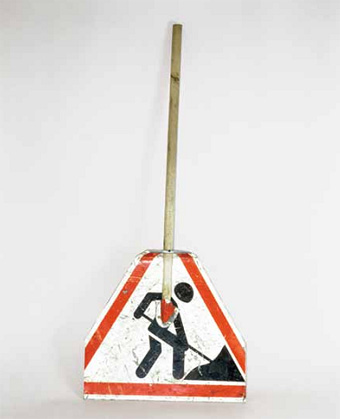 Vladimir Antipov,?ˇăshovel?ˇŔ,Moscow, Russia, 1997
Since the 1990s, Moscow-based artist Vladimir Arkhipov has been compiling a collection of objects hand-made by people in countries around the world. A ?ˇăPost-Folk Archive?ˇŔ, it consists of hundreds of constructions and assemblages with idiosyncratic functional qualities ˇ§C things made for inside and outside the home, such as mouse-traps, pitchforks, ladders, watering cans, boot cleaners and baskets. Each object embodies a ?ˇădo-it-yourself?ˇŔ ingenuity, often inspired by shortages of the most ordinary manufactured goods.
Arkhipov asserts continuity between everyday phenomena and artistic practice. Arising out of a tradition of the most radical modernism, initiated by Duchamp, he encourages a revival of interest in craft activity ˇ§C to some extent as a counterbalance to sophisticated computer technology, ?ˇămedia values?ˇŔ and notions of virtual reality.
In the light of recent Russian history, writer/curator Viktor Misiano observes, ?ˇăToday the vacuum once filled by ideology is starting to be filled with media values ?? in a situation of exaggerated individualism Arkhipov doesn??t see the sense in creating big installations with penetrating commentaries. Instead he tries to preserve the value of individual ??things?? ???ˇŔ Not only does necessity persist as the mother of invention for Arkhipov, there is also a question of economy and ecology in the face of pervasive consumerism. There is undoubtedly more choice in a contemporary globalised culture, including the choice to derive an essentially human satisfaction from handmade production.